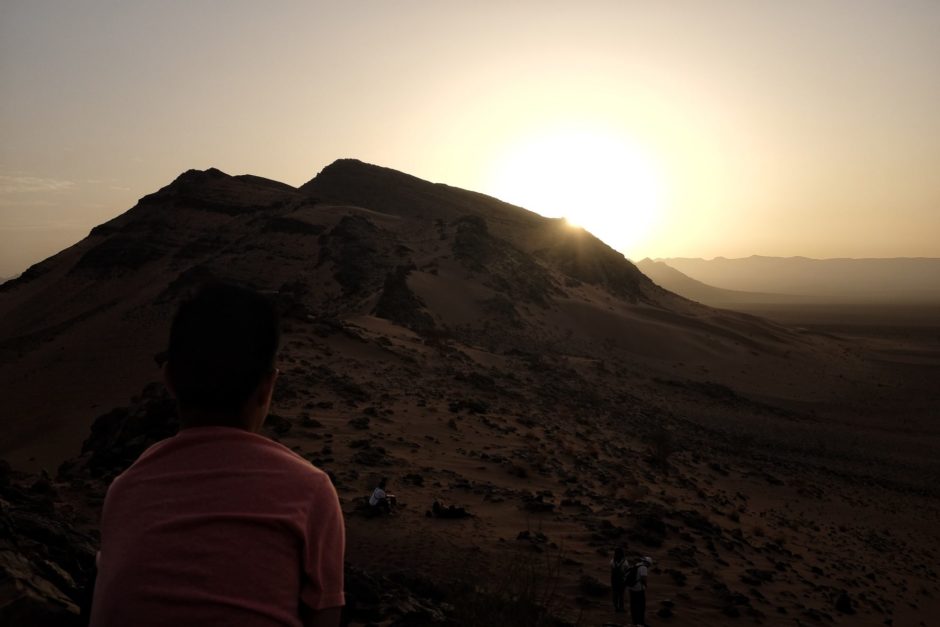 Hello! Today started with a 4:50 AM wake up bang on the side of our tent. The sun comes up early here in Morocco and the Berber camp hosts wanted us to see the desert sunrise.
I knew the short climb in the sand was deceptively strenuous so I warned Mariko and she decided to pass on the workout. Of course Koa wanted to just sleep so he stayed behind as well. But I am glad that Bay and I were able to enjoy it together. It was a cool sight!
After a camel trek back to the van and another long ride back to Marrakech, we checked into our next place, Riad Jnane Mogador. It is right next to the square, but pretty small and inexpensive. They also offer a hammam, which is a traditional bath with body scrub. It was so refreshing!
Next was a bit of shopping which was nice because the street the Riad is located on has good prices (many fixed) and the shop keepers were friendlier as compared to the ones in the souks.
We then enjoyed dinner on a rooftop terrace at Naranj before retiring for the night. What a long, but fun, day!
おやすみ