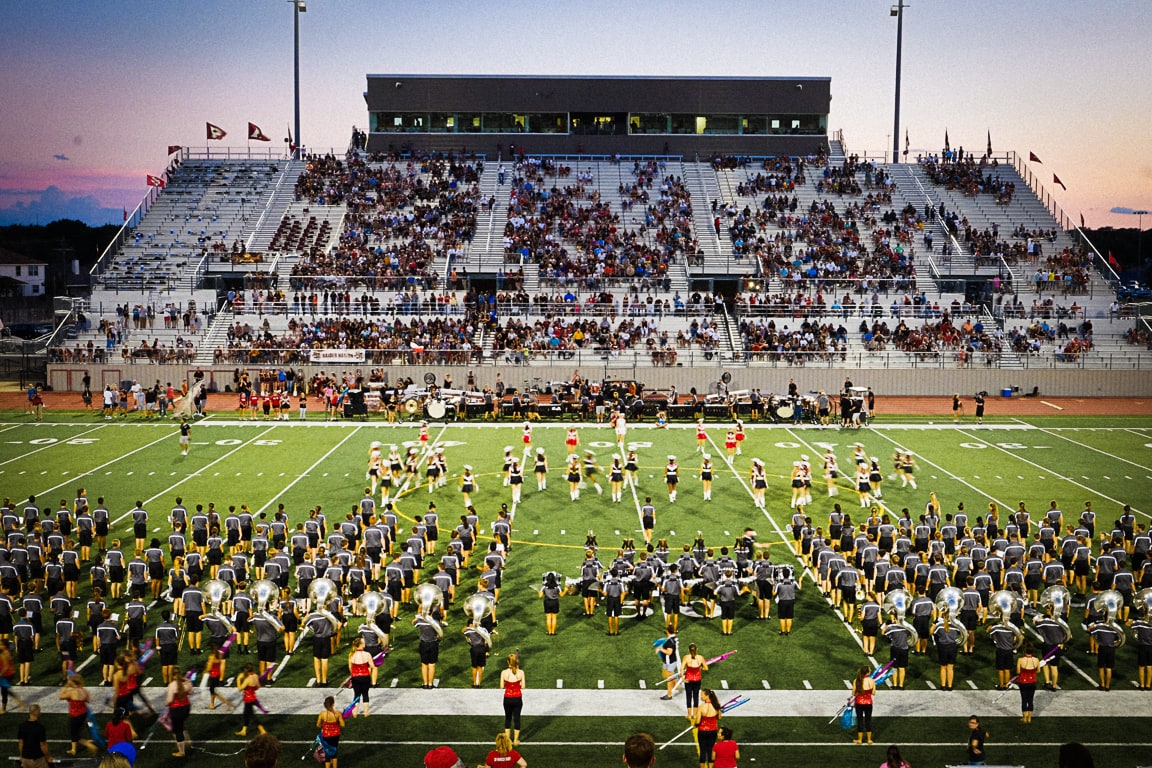 こなばんは。How's it going?
Tonight Koa performed at his first high school football game. He's part of the Front Ensemble, which is part of the Drum Line. Since he plays the vibraphone, and those instruments are so large, he just stays at the front of the band with the rest of the front ensemble, and their marimbas, gongs, and other large percussion pieces.
After the game, I asked if Koa liked it and he said it was super-fun! I'm glad he enjoyed his first-ever high school band game. They sounded great, btw!

I hope you had a nice day!
またね~