It's Saturday, which means it's swap meet day at the college! Admission is only 50 cents and parking is free, so it's a nice, inexpensive activity. And pretty fun! besides shopping for souvenirs and fresh veggies and fruit, there is a great shave ice truck run by Maui Girlz. We got the "Hapa" shave ice, which was half vanilla, and half coffee mocha. It was a delicious way to cool off because, dang, it was hot under the sun!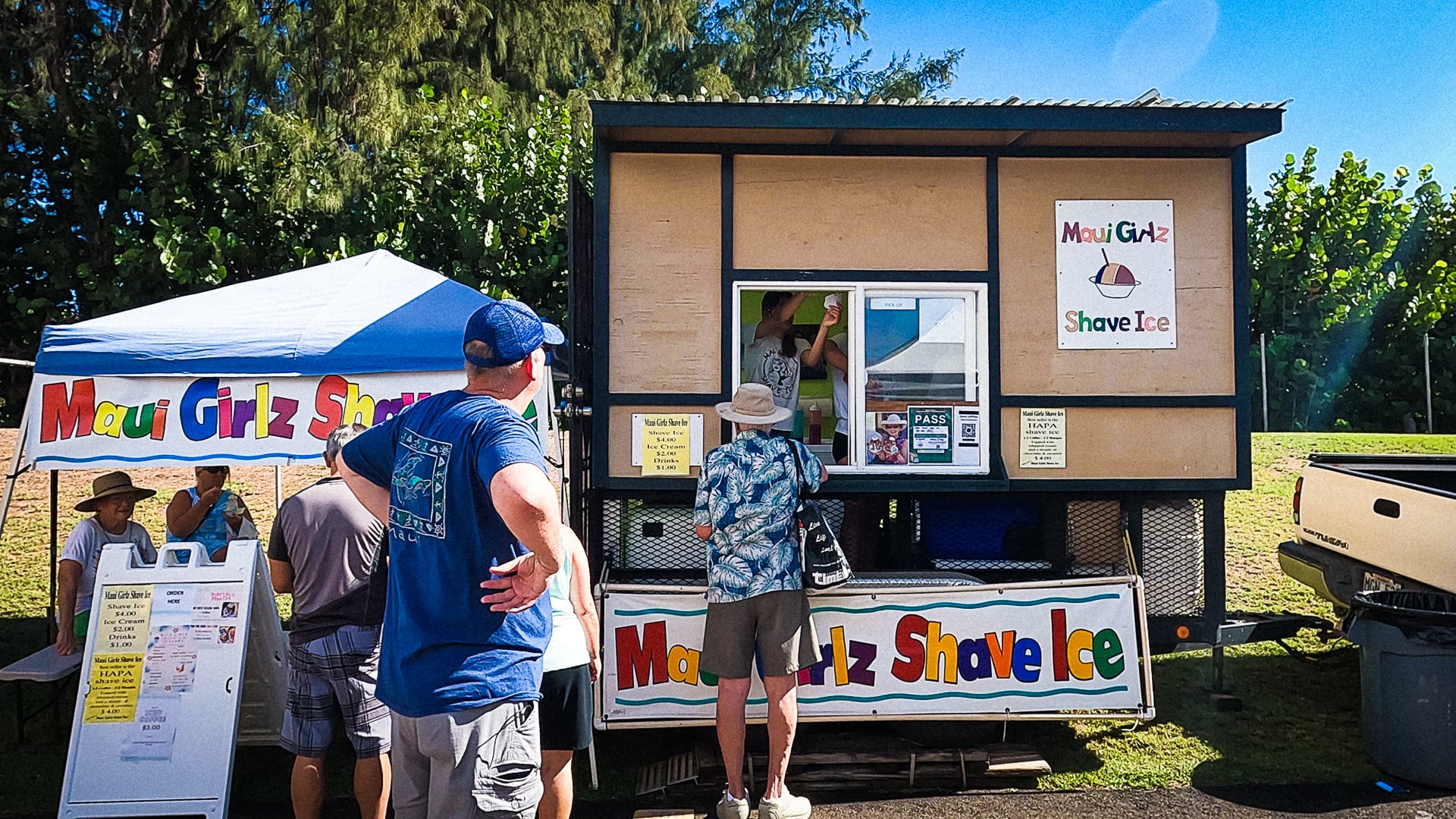 We then decided to head over to the west side of the island since that's the only part we haven't been to this trip. We walked around Whaler's Village, got our toes wet at the beach there, and then went back to Lahaina for lunch at Cool Cat Cafe.
One of the Yelp reviewers said it was the best burger they had ever had, so I thought we should try. Honestly, the burger was maybe a 5 out of 10. A pretty big disappointment. But at least the fries were good, and the beer was tasty and cold.
After that we went to the Baldwin House since we had never been inside before. It was fascinating to see how people lived back in the 1800s. Baldwin was a doctor so there were some medical instruments there which made me a little queasy, but I thought this medical price sheet (re-creation) was pretty neat.
We walked around Lahaina for a bit and took a photo in front of the dive shop that Mariko used maybe 30 years ago, then made our way to Kohola Brewing Company. The beer was great, but it was a little warm inside so not the most comfortable that day. However, I'd definitely come back to try more beer in the future!
Last on our list of Lahaina attractions to visit was the Ku'ia Estate Chocolates. We had a chocolate tasting and chatted with one of the workers there about chocolate, cacao, and the chocolate business. A neat place to visit and enjoy some sweet treats!
On the way home, we got hungry for more Thai food for some reason, so we stopped by the Aloha Thai food truck which was also near Costco. We got the drunken noodles, at spiciness level 5 (out of 10) and it was very good! We liked it better than the food we got at Thai Mee Up. We both felt it was more flavorful.
I hope you had a wonderful day!