Just a cold, but enough to keep me from the gym for a few days. Maybe tomorrow!
Listening to…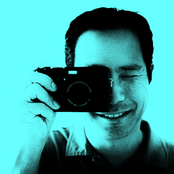 Barron Fujimoto
Barron
105327 Tracks Phenomenal Alternative Lounges
Brazilian Jazz Deluxe
now playing... Luxurious Moment for Lazy Days
Brazilian Jazz Deluxe
4 mins Brazilian Jazz Soundtrack for Vintage Cafes
Brazilian Jazz Deluxe
7 mins Swanky Alto Sax Bossa Nova - Vibe for Organic Coffee Shops
Brazilian Jazz Deluxe
10 mins Paradise Like Moods for Fine Restaurants
Brazilian Jazz Deluxe
12 mins Music for Recovering from Jet Lag
Brazilian Jazz Deluxe
15 mins
Today's 9 most-popular posts
Privacy & Cookies: This site uses cookies. By continuing to use this website, you agree to their use.
To find out more, including how to control cookies, see here:
Cookie Policy
This blog includes affiliate links, which means I earn a small commission through purchases made through included links. Thanks for your support!