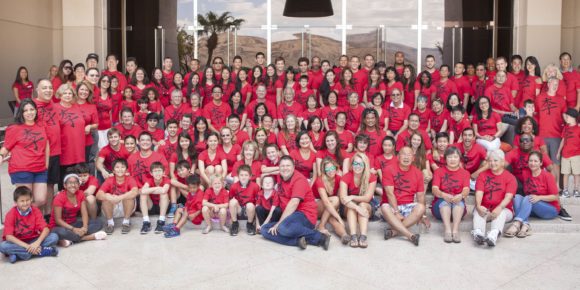 Earlier this month we went to our family reunion in Las Vegas. This was my mom's side of the family, which is huge! She was one of 10 siblings so as you can imagine there are many cousins and kids of cousins there. I believe there were about 160 people including friends of the family who attended.
I drove to Las Vegas from my parents' house in Torrance which took about 4.5 hours. It was a fast trip which I enjoyed. Below you can see a photo of when we crossed the state border and entered Nevada. Almost there!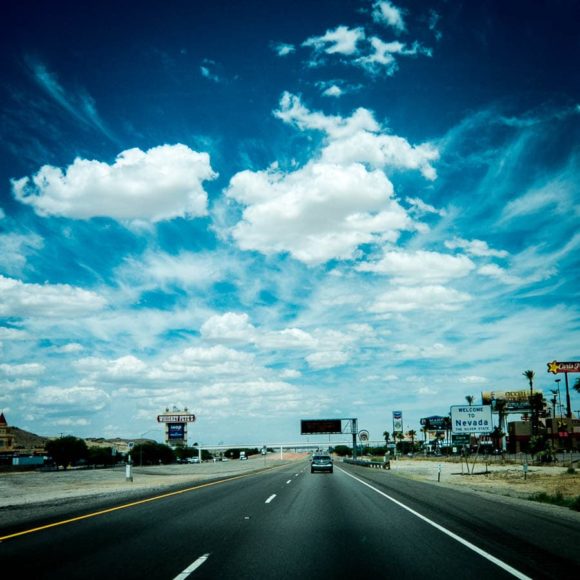 One of the family members is a pro photographer and took the family photos. Below is a photo of my parents, my brothers, and I.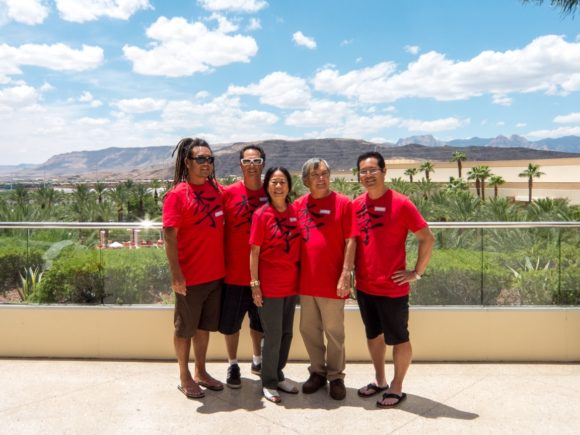 And just the brothers…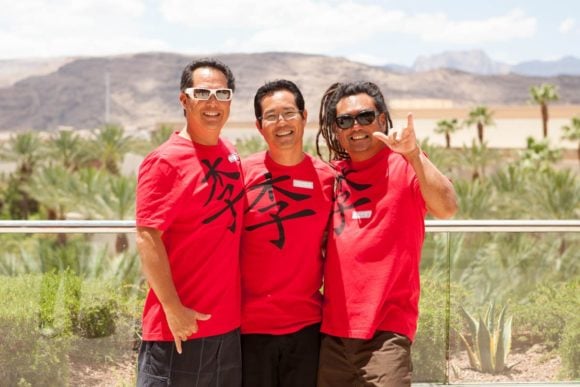 And Mariko, myself, and our kids.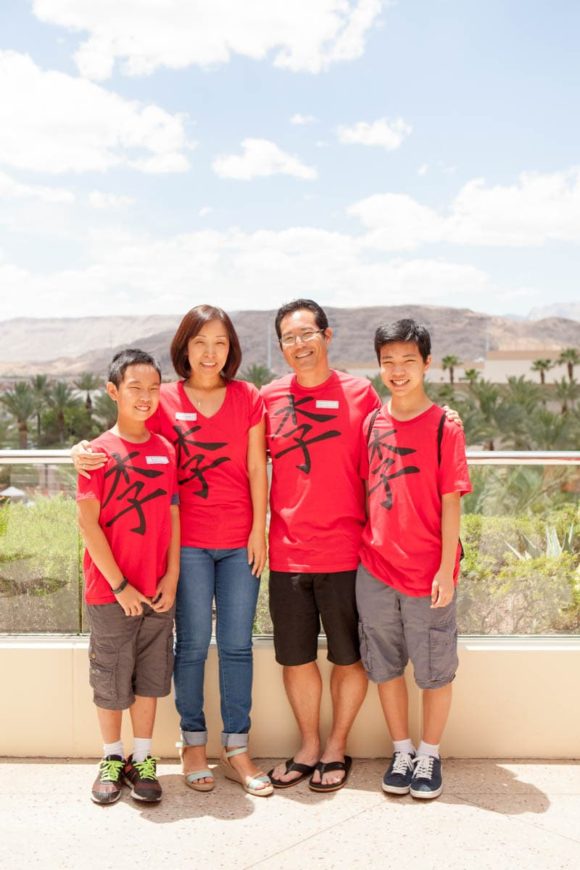 The reunion was held outside of Las Vegas, in Summerlin, at Red Rock Casino and Spa. It was a nice place to gather as opposed to the Strip since we were all in the same area and could gather at the pool. If we were on the Strip I think people would wander away and we wouldn't get to be together as much. The resort has everything there including bowling, movies, a nice pool, several restaurants and of course gambling! And for those that wanted to go to the Strip at night, it wasn't a far drive.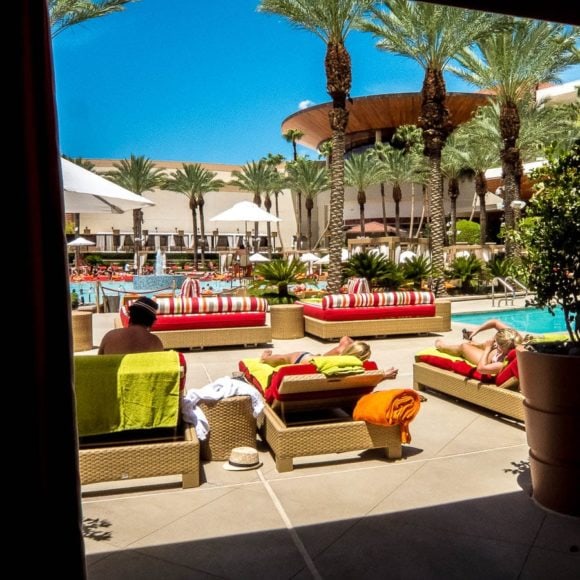 The resort is only a few minutes away from Red Rock Canyon, so we visited there one morning. It was beautiful!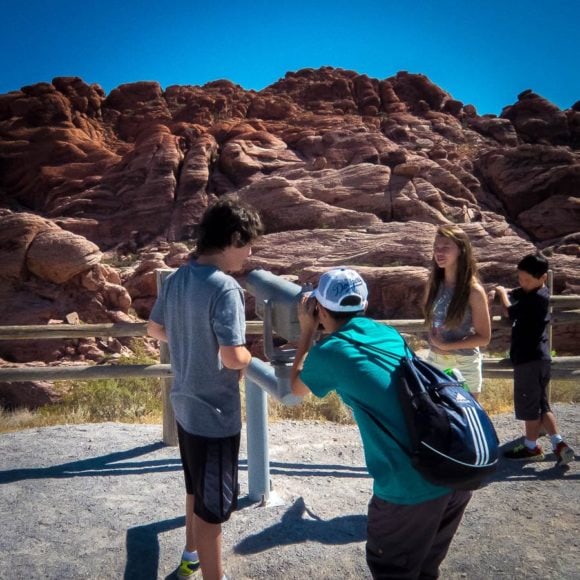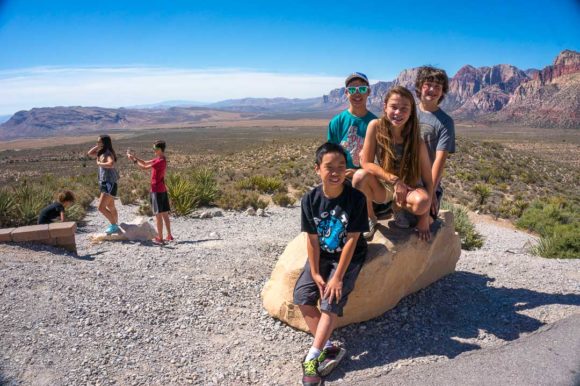 We had a lot of fun meeting with the large family and we're looking forward to the next reunion!