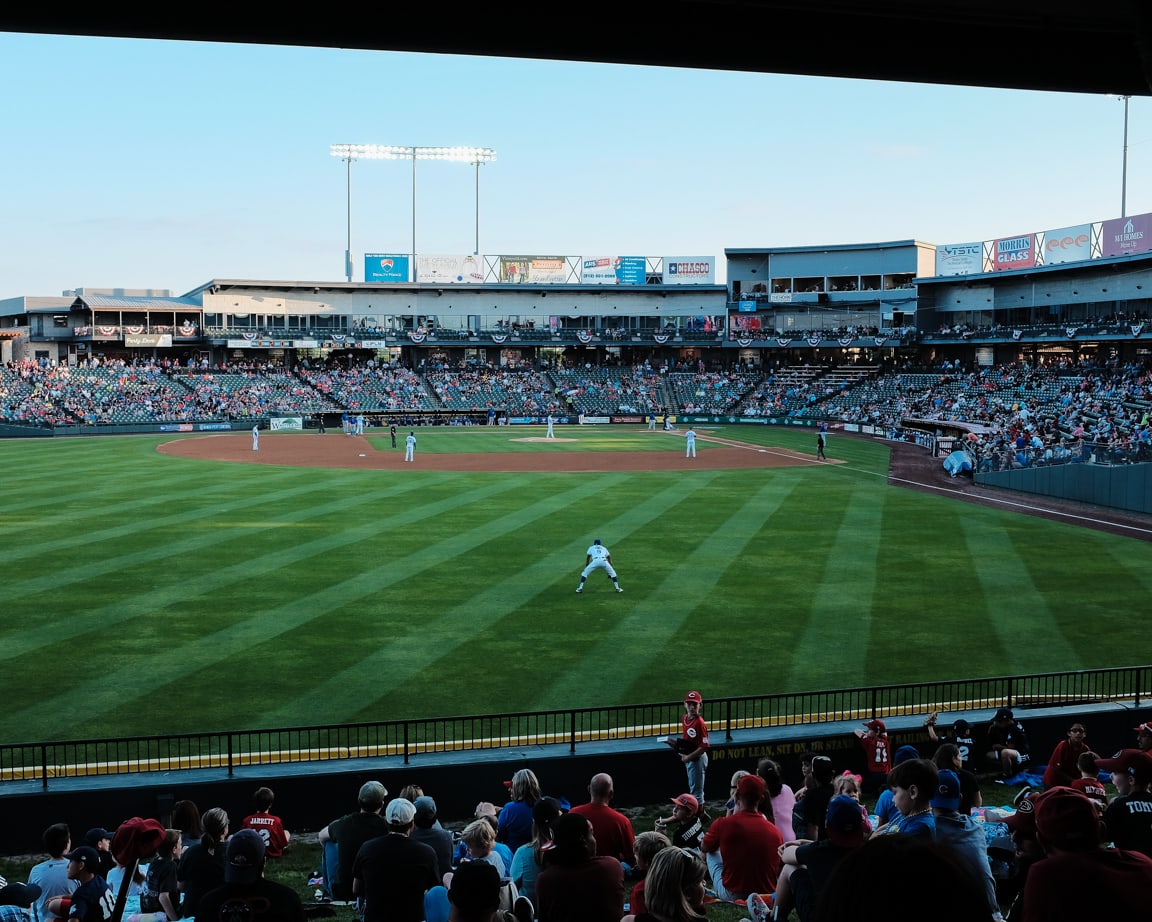 こんばんは! How's it going?
This evening, Koa and I went to the Dell Diamond in Round Rock to see the Round Rock Express take on the visiting Iowa Cubs. We bought discounted tickets because the Little League Koa plays in has a special promotion. It was only a dollar off each ticket, but it was fun to go to the ballpark and watch some minor-league baseball.
Tonight was opening night, and also Fireworks Friday, but we didn't stay til the end because it was getting very late and Koa has Japanese school tomorrow morning so no fireworks for us. But Koa had a great time hanging out with friends, playing in the "Kids Zone" where they have a basketball court and also a radar-gun so you can see how fast your pitches are. Koa was clocked throwing 51 mph heaters. Pretty impressive!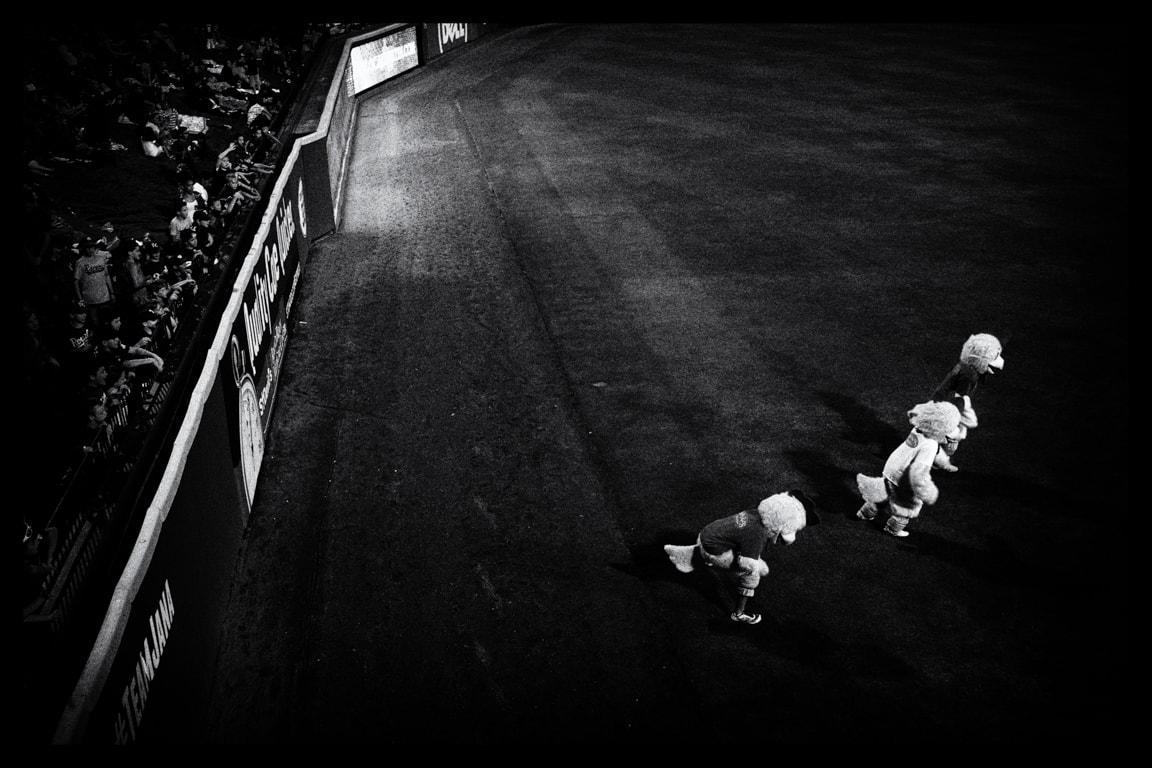 The Dell Diamond is a very nice ballpark, just like a MLB stadium, just on a smaller scale. General admission tickets for sitting on the lawn are only $7 so it's a good deal. But the food is like an MLB park. $10 for a large beer! Ouch. I passed on the beer tonight…
It was a beautiful clear evening, but the great weather will not last long. On Sunday a heavy storm will move into town bringing hail and nastiness. If you live here in Central Texas, take care and stay safe!
おやすみなさい!
– バロン