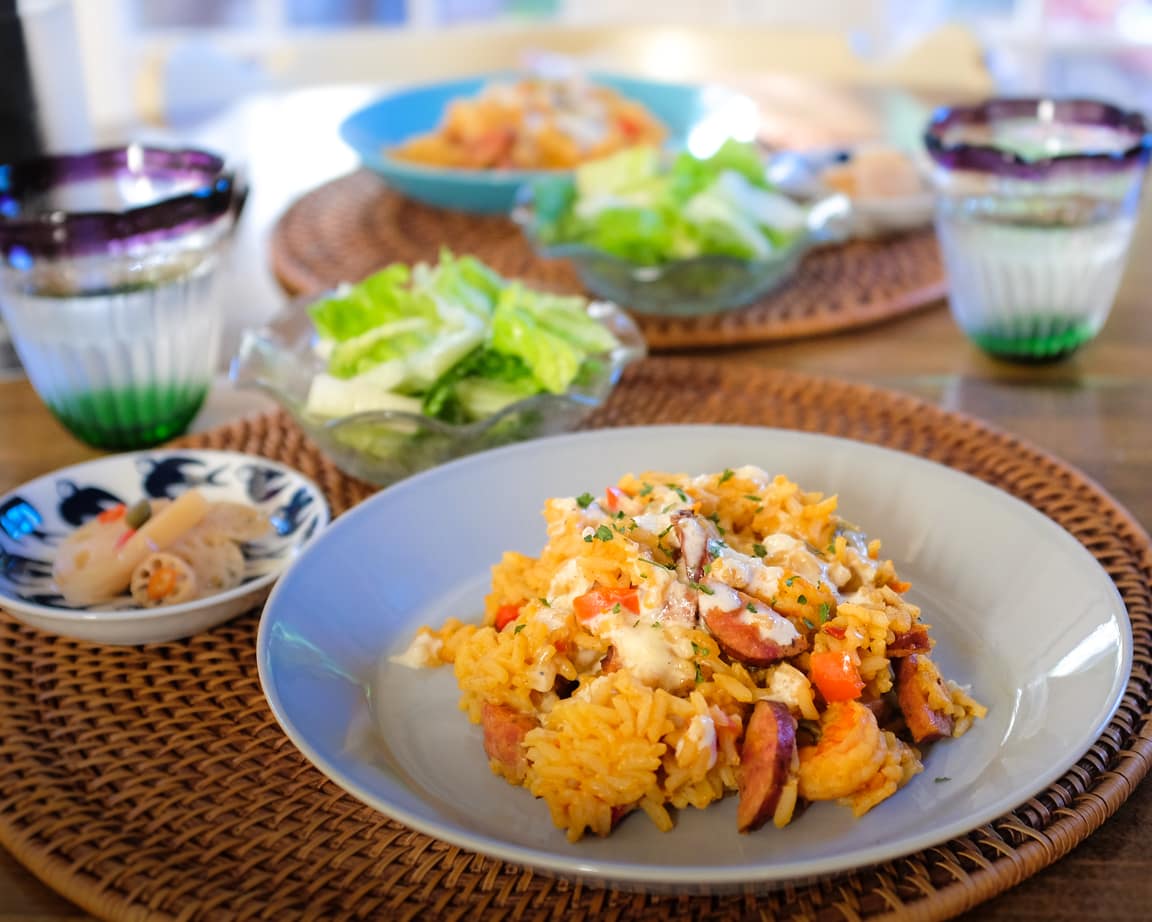 こんばんは!Hi, how's it going? Did you have a good Monday?
Mine was pretty good… at work I got to work on a creative poster project, and I am pretty pleased with how it came out. Of course, I need time to "clean the palette" and then have a fresh look at it so I can make adjustments, but I think the design is solid. 😄
On the home front, Bay requested Jambalaya so Mariko made a delicious version of the dish. She used the boxed mix and added some veggies, sausage, shrimp, and a yummy cream sauce (which I am pretty sure isn't traditional)! We all enjoyed it! 🍴
Mariko's home-cooking was greatly missed by me while she was in Japan, and I am so happy to be eating like a king again. 👑 Already we've enjoyed Japanese curry, and now Jambalaya. The side dishes are wonderful as well – fresh salad, potato salad, lotus, marinated tomatoes, etc. I'm gaining weight again! And happily. 😊
Have a good evening, and we'll see you tomorrow!
おやすみなさい!
– B