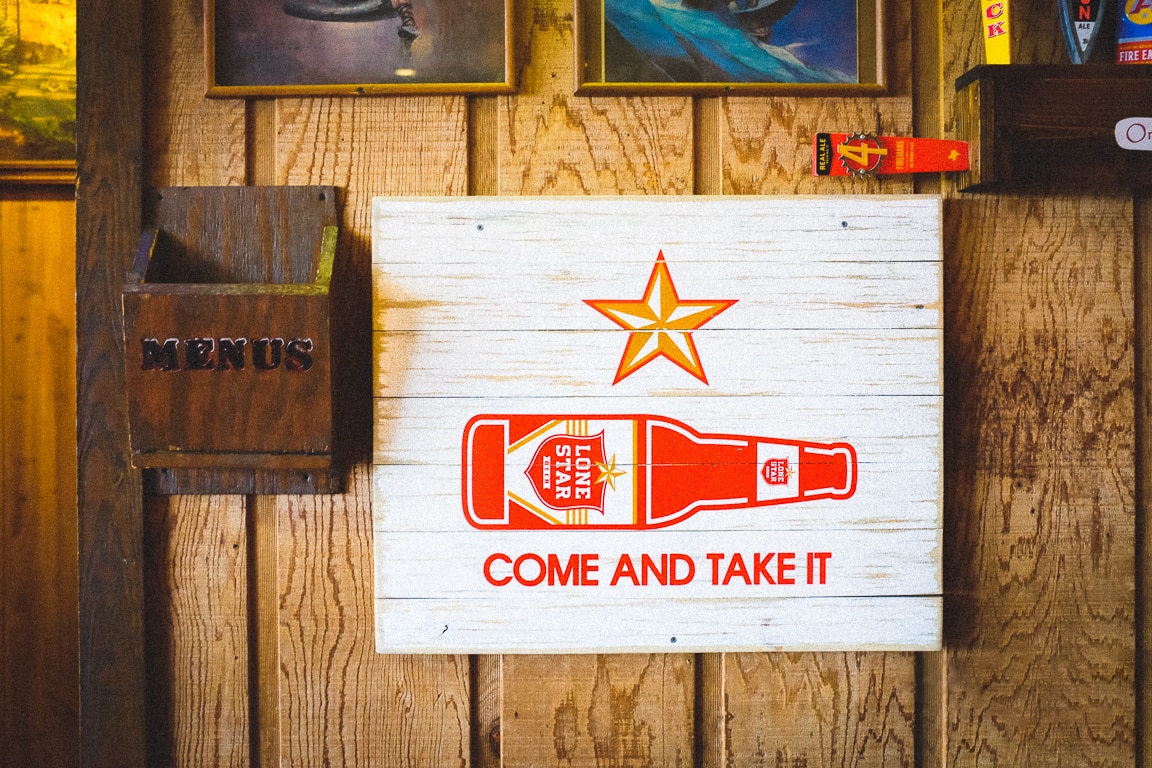 こんばんは!How are you doing?
Today's photo is of a cool sign I saw at the local pizza place I went to for lunch. I's a play on the "Come and Take It" battle flag that represented the state of Texas in their fight for independence. In the original, it's a cannon, but I like the beer bottle in this design. I'm not a fan of Lone Star Beer, but I'll drink it if it's available!
Here's a 2012 photo of the flag: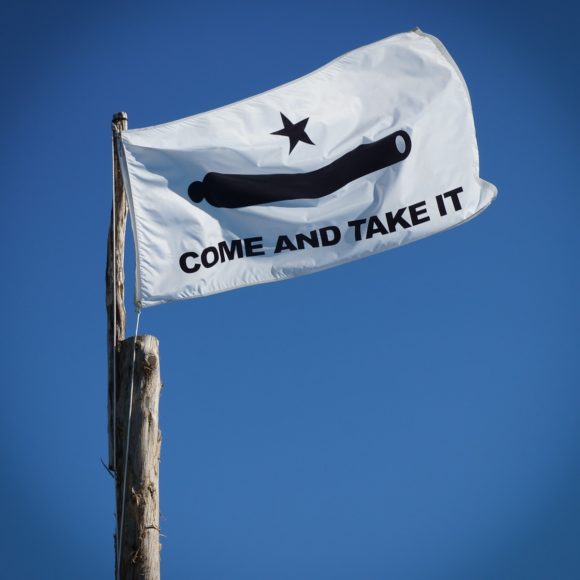 BTW, the pizza was delicious. 😃🍕 Have a good day/evening!
– B