こんばんは。
Tonight the forecast is for a storm. Heavy rain, high winds, and hail are possible. 😳
Cloud photo
The photo above is one I took at around 6 PM when the wind was picking up and you could feel the changes in the air. At least the crazy weather brings with it some interesting clouds. 😄
Artwork
This evening I was browsing the work of an amazing digital artist. I just love Ilya Kuvshinov's art! Simply fantastic.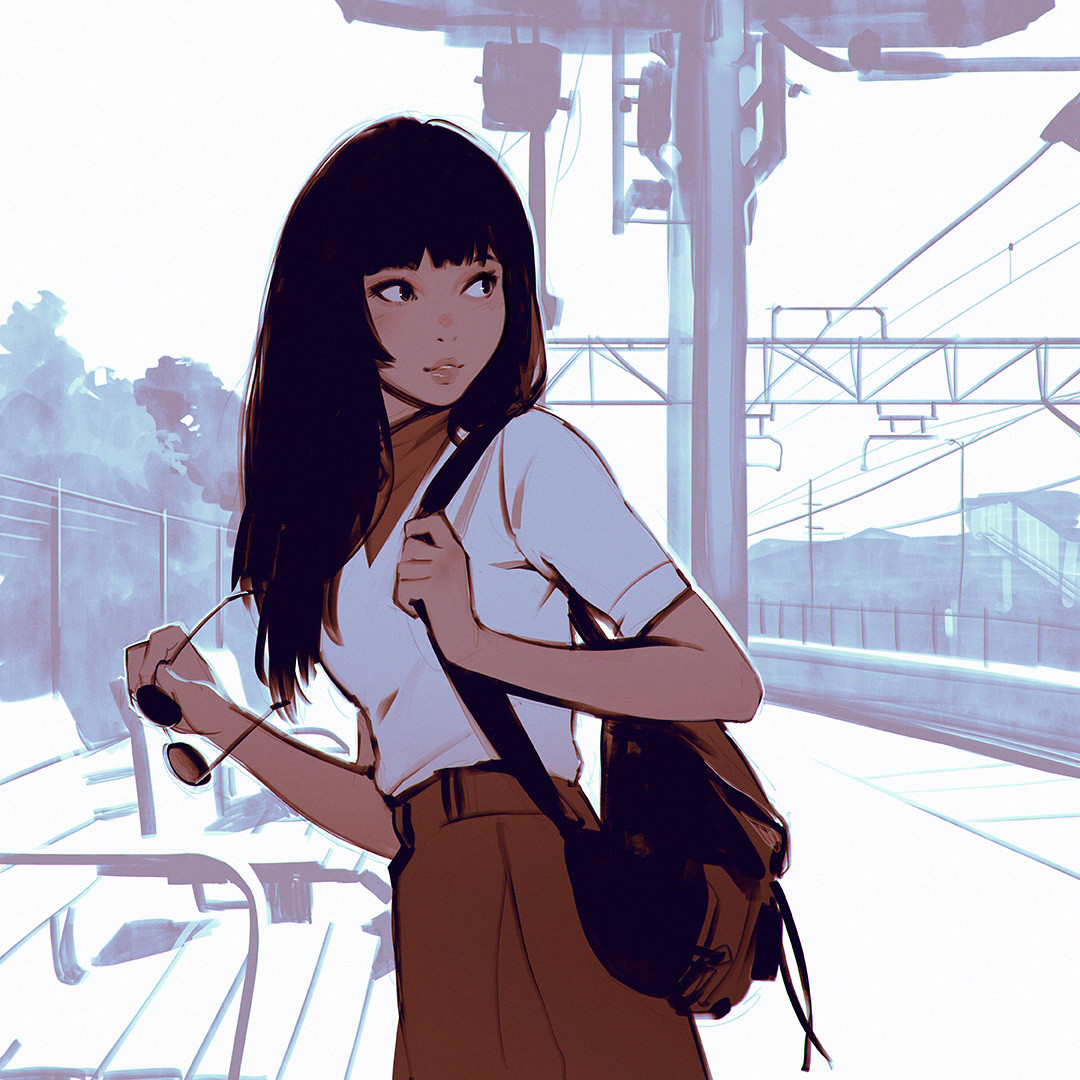 Source: ArtStation – Eki, Ilya Kuvshinov
I found many other great artists and illustrators this evening, but I'll share them at future dates. Just so much cool stuff out there. 😄
I hope you had a nice Tuesday.
おやすみ
バロン