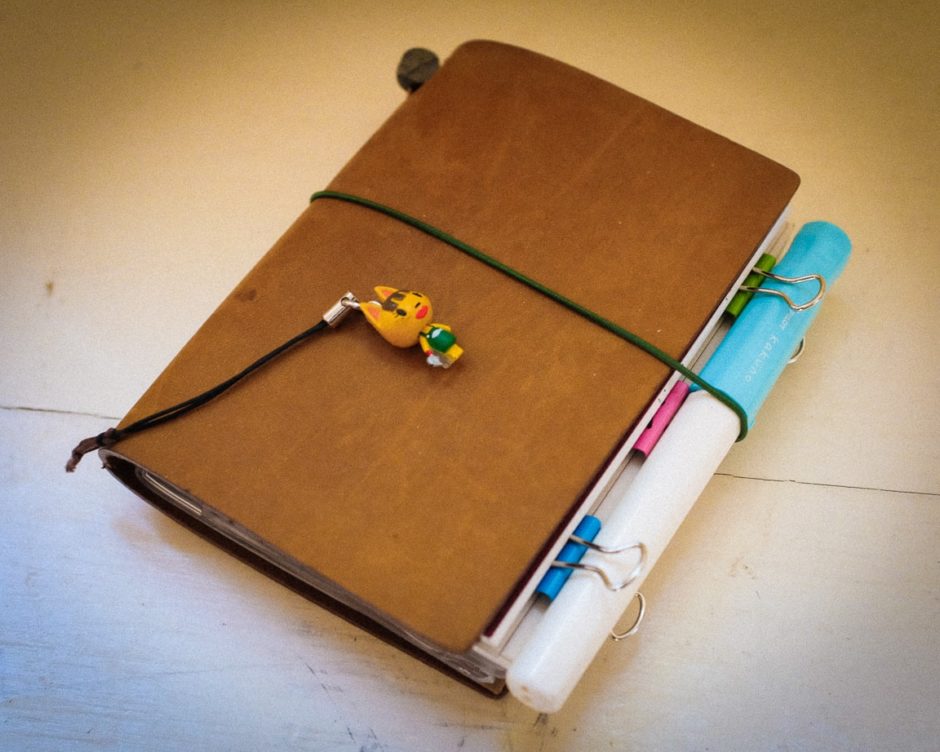 Hi all! Here's a quick post about how I carry my two preferred pens on my passport-size Traveler's Notebook. There are actually loop attachments for sale to which you can attach a pen, but I read that most of those mark up the cover of the notebook, so I decided to see if there was another option. Plus I'm cheap and didn't want to spend money! 😅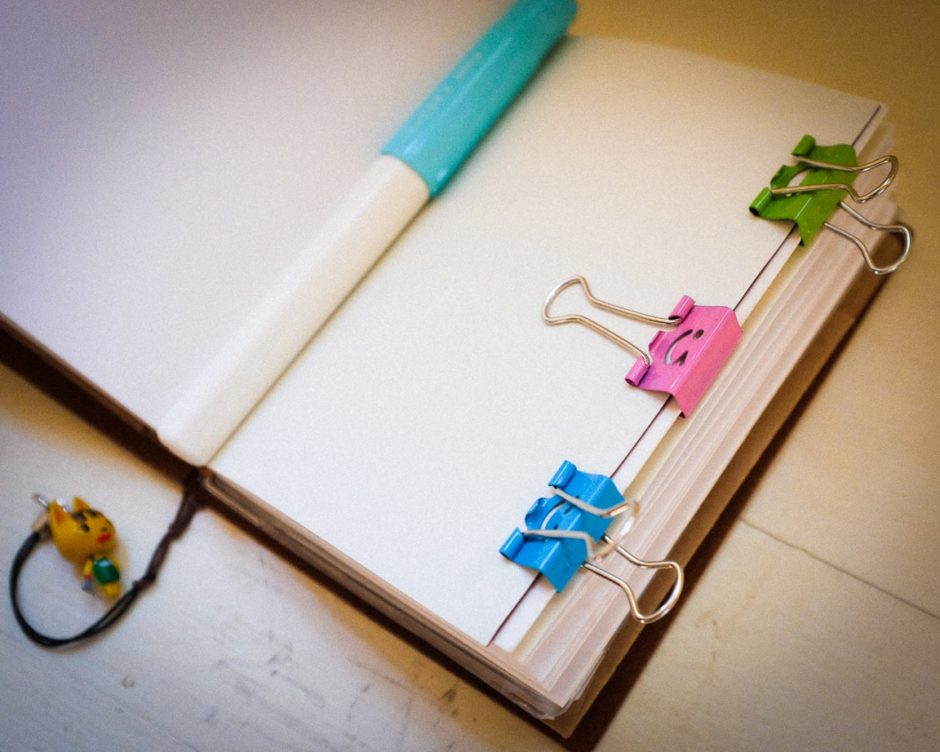 I already had a bunch of these cool little binder clips on my notebook, and I positioned them so that the handles form little guides for the pen. This combined with the elastic band keep the Pilot Kakuno snug and secure. I also positioned a third clip (the pink one) so that the pen cap rests on it, and it centers the pen so that the top or bottom don't stick out.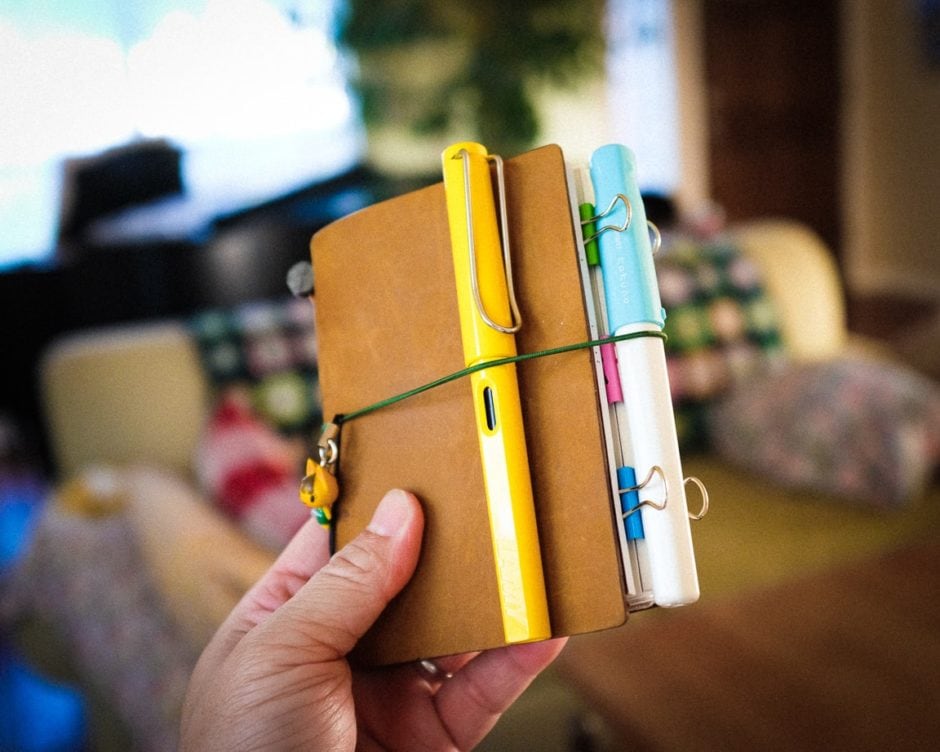 I think the Pilot Kakuno is a good choice to use with the passport-sized Traveler's Notebook because it has a cap (no accidental pushes on a push-button pen) and it's just a couple millimeters shorter than the notebook. The perfect size!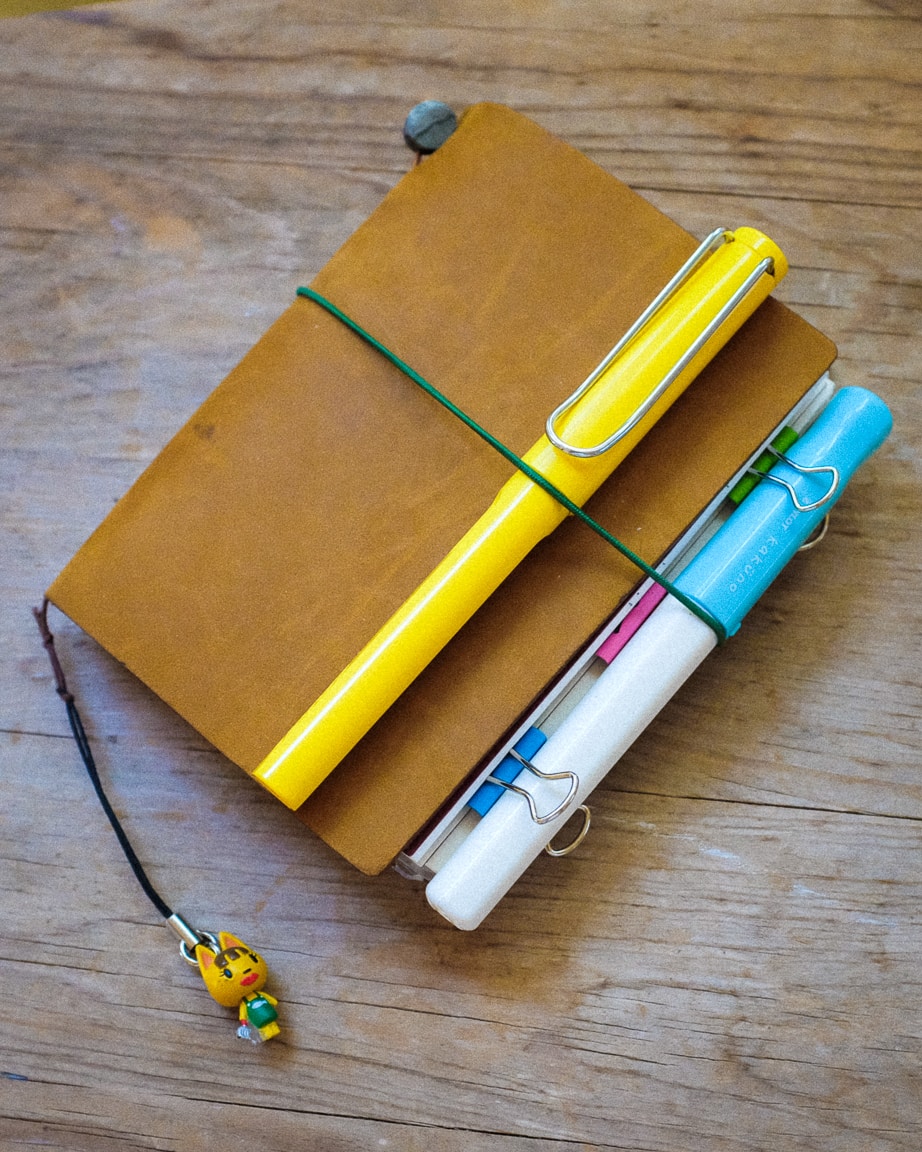 If I want to, there's also room to put my other favorite pen, the LAMY Safari, right on the front. It's a pretty simple system, but I like it, and it's free!
I really like this set-up and think I'll be using it for a long, long time. 😌