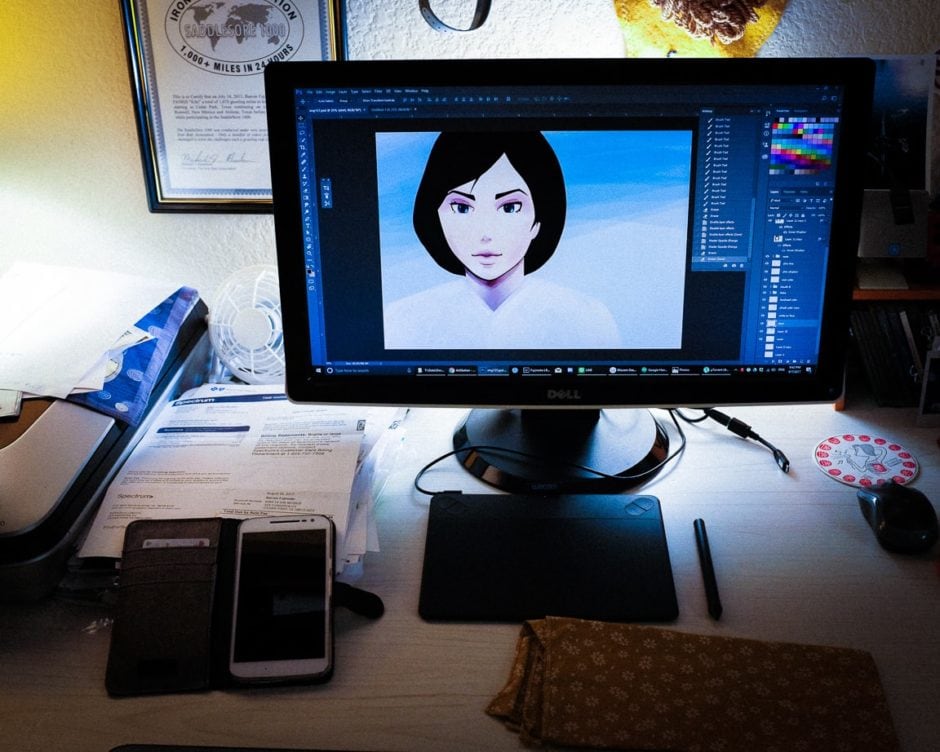 こんばんは。How's it going?
Tonight I finished my first Digital Painting in a long, long time. I believe the last one I did was back in 1998. So, almost 20 years! I actually think it is more incredible that I had a Wacom tablet back then, as I do today. 🙃
I'm pretty happy with how this one turned out. As with most things, you can keep working on it to refine it, but you gotta call it done at some point! And for a first try after a long time, I think this will do just fine.
I created a little slideshow so you can see the progress and some changes over time. It is really fun to use the Wacom drawing tablet and Photoshop. Very satisfying! I hope to continue it for the rest of my life, as well as sketching on paper. It's fun to combine the analog and digital.
This slideshow requires JavaScript.
And here's the finished piece, with my signature seal applied.
To see all the sketches I've been working on, you can check out the Flickr album "My Sketching Journey", or my Instagram account barron.sketches which I created just for posting sketches, watercolors, and stationery items.
I hope you had a nice Thursday!
おやすみ