The northernmost boundary of my neighborhood butts up against a shopping/restaurant area, but there haven't been an roads or trails that connect the two, even though they are a stone's throw away. To get to the restaurants, you have to go a long way to the west or east, then north, then back east or west.
Tonight as I was riding around that boundary, I saw that there was a new neighborhood under construction, just a series of streets at the moment, being built in the no-man's-land. The little bit of street connecting the neighborhoods had a temporary barricade, but plenty of room to walk or bike through, so I decided to check it out.
As hoped, I was able to get to the shopping area so I did a bit of exploring around that area, which included Torchy's Tacos, Raising Cane's and Dos Salsas. Traveling a little farther, I found my way to an older rural neighborhood that was populated with many deer. It was really cool to see them. In fact, a small group of them crossed the road in front of me, and I could hear their hooves clomping across the pavement. It was the first time I have heard that sound and it was really nice!
I also rode past a nursing home, some office parks, and a brand new apartment complex. And I came across a really old-looking abandoned building surrounded by all the new buildings. It looked really out of place, but super interesting. I wonder what the story is behind it?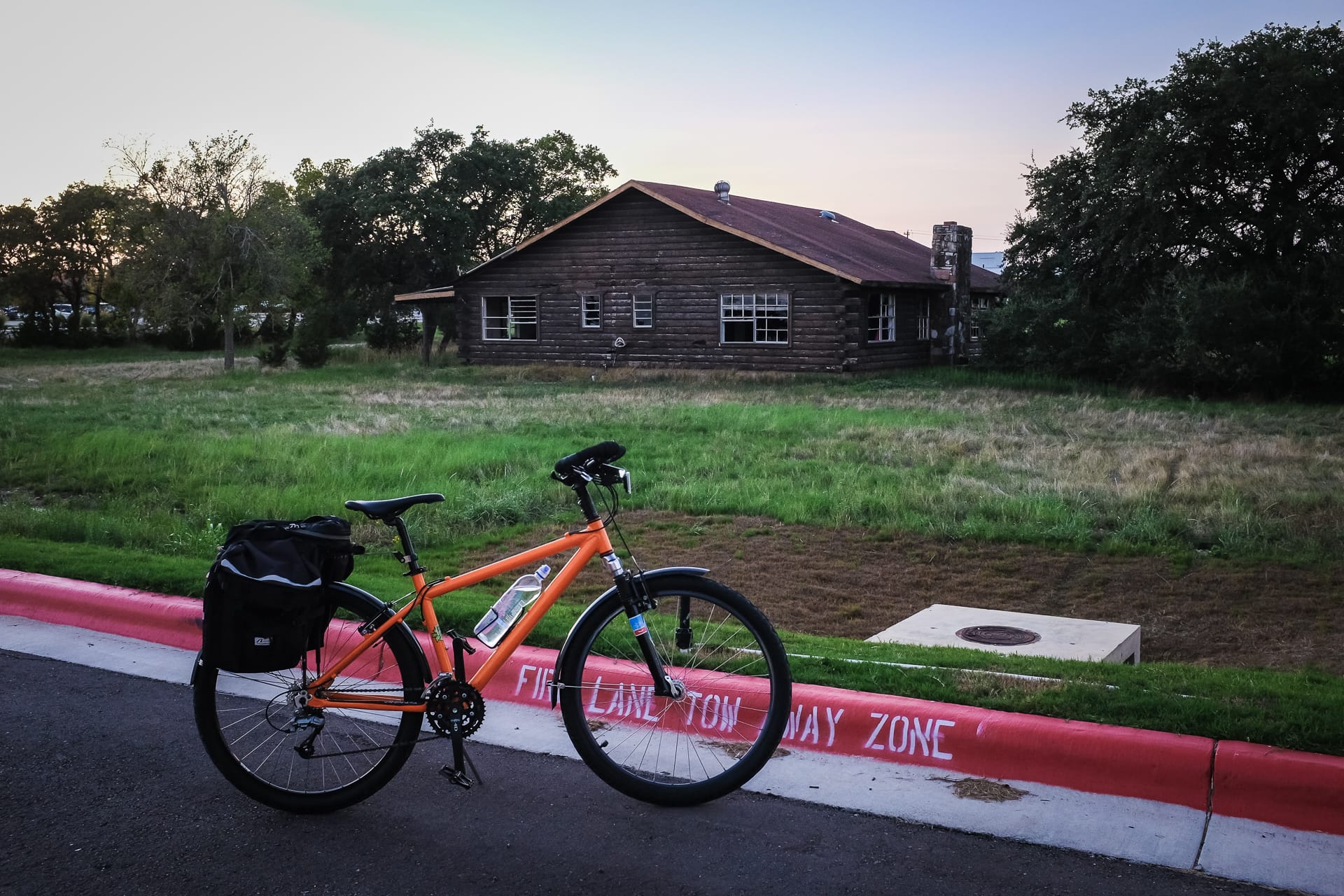 It was super fun to explore these new parts of town, all thanks to finding the "Northwest Passage". I hope they keep that passageway open to pedestrians and cyclists, but I think it might not be so great to open it up to cars since it would make that quiet neighborhood a busy shortcut for commuters.