Last Day of Summer Vacation for the Kiddos.
Listening to…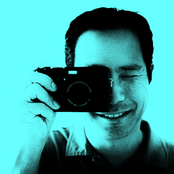 Barron Fujimoto
Barron
105310 Tracks BGM for Romantic Moments
Brazilian Jazz Deluxe
now playing... Outstanding Music for Relaxed Cocktail Parties
Brazilian Jazz Deluxe
6 mins Absorbing Brazilian Jazz for Romantic Dinner Parties
Brazilian Jazz Deluxe
10 mins Cool Background Music for Vintage Cafes
Brazilian Jazz Deluxe
12 mins Laid-Back Brazilian Jazz for Romantic Moments
Brazilian Jazz Deluxe
16 mins Smooth Brazilian Jazz BGM for Parties
Brazilian Jazz Deluxe
20 mins
Today's 9 most-popular posts
Privacy & Cookies: This site uses cookies. By continuing to use this website, you agree to their use.
To find out more, including how to control cookies, see here:
Cookie Policy
This blog includes affiliate links, which means I earn a small commission through purchases made through included links. Thanks for your support!