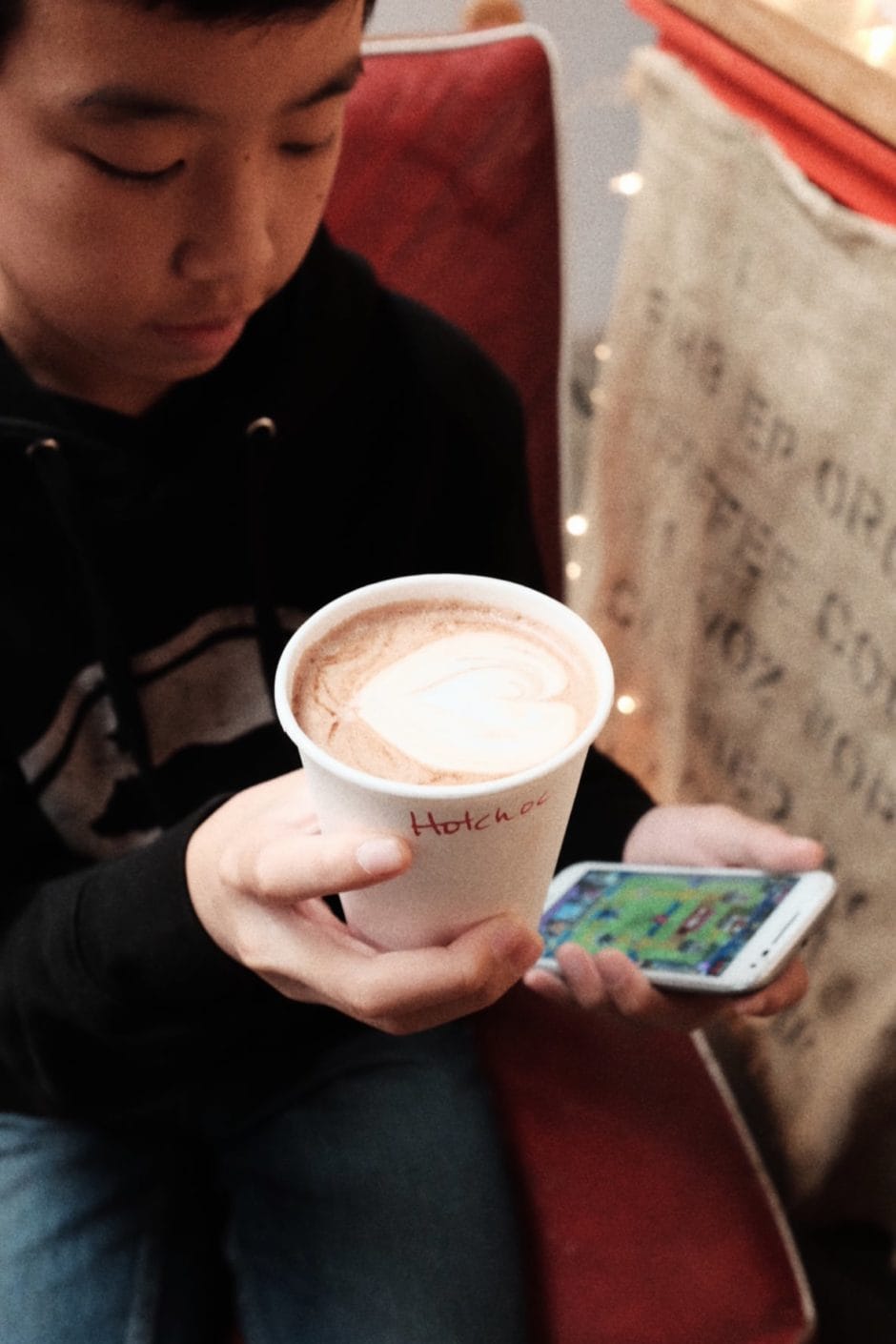 こんばんは!How's it going?
We spent today traveling the triangle of Fort Davis, Alpine, and Marfa. After a nice breakfast at the B&B, we made the 30-minute drive to Alpine to get two new tires for the Prius, then headed to Marfa to see the town. One of the highlights was grabbing coffee ☕ at Do Your Thing. It's a really cool little coffee and toast place, with a nice atmosphere and yummy drinks. Worth stopping by!
Marfa is a cool town with an interesting, artsy vibe. I can definitely see the appeal.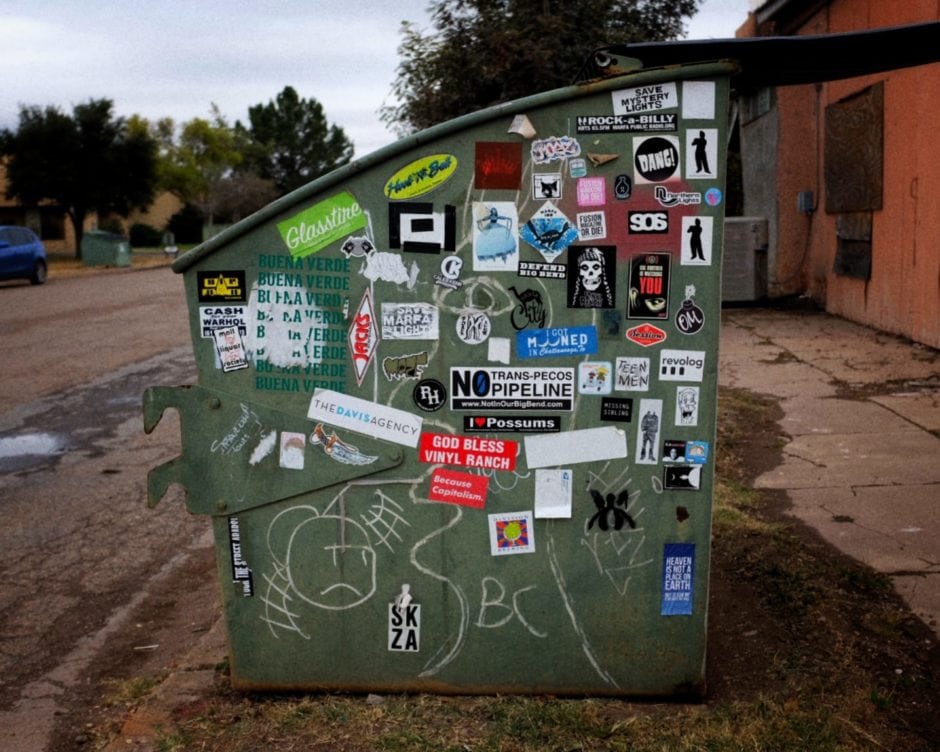 Unfortunately, our time in Marfa didn't extend into the evening, so we weren't able to see the famed Marfa Lights. We did stop at the viewing station since it was on the main highway. Maybe some day (night) we'll be back to experience it.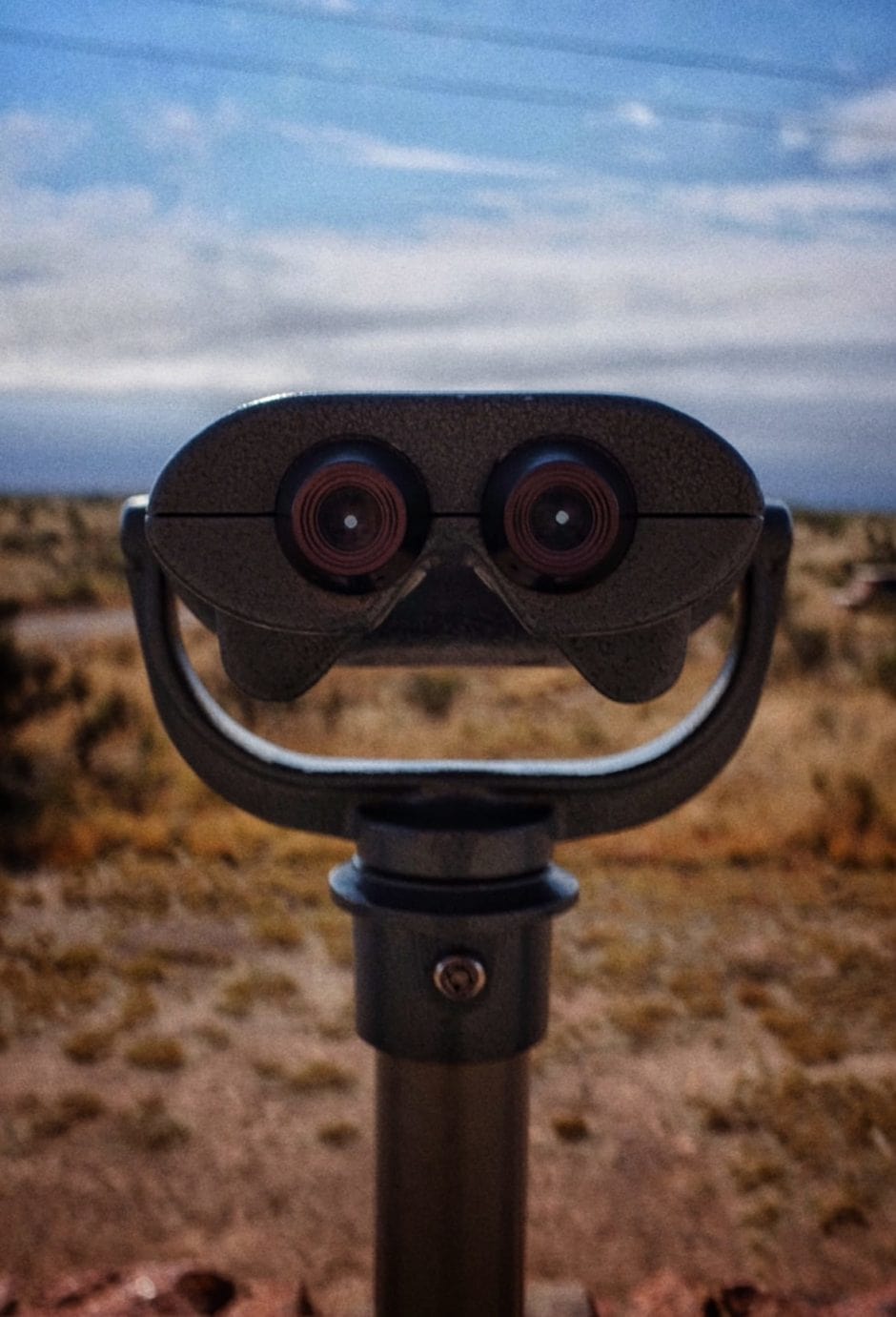 After Marfa, it was back to Alpine to visit the Big Bend Brewing Company for a flight of beer 🍺. The people there are cool and friendly and it was nice to drop in for a little while.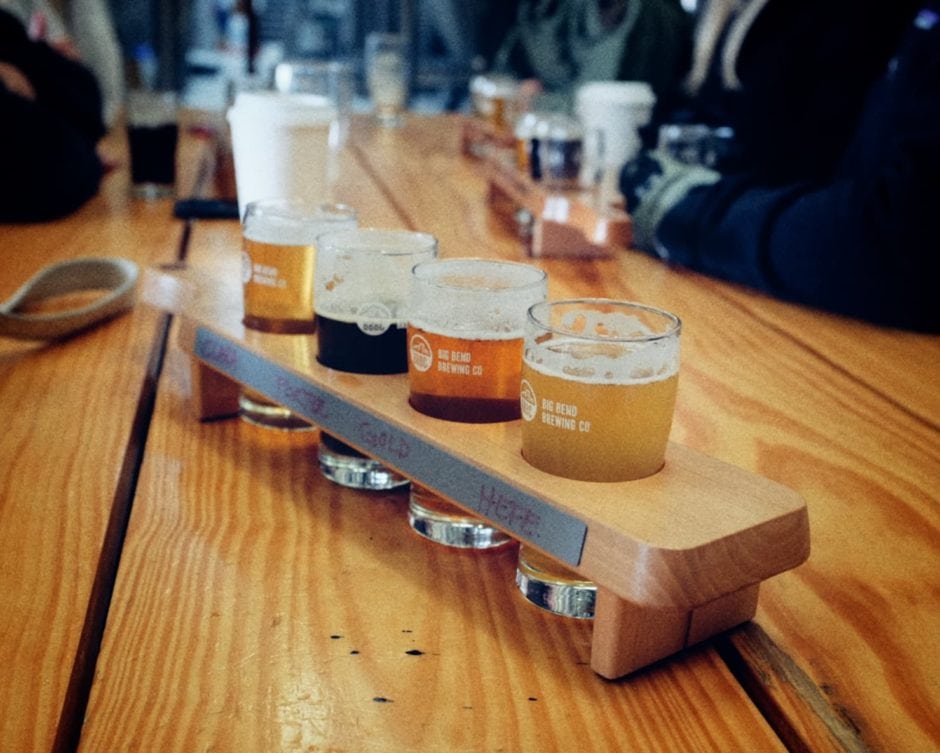 Lunch in Alpine today meant a visit to Cow Dog, which is a food truck with maybe 15 different kinds of hot dogs. Delicious and messy! 🌭 Gourmet hot dogs. Recommended!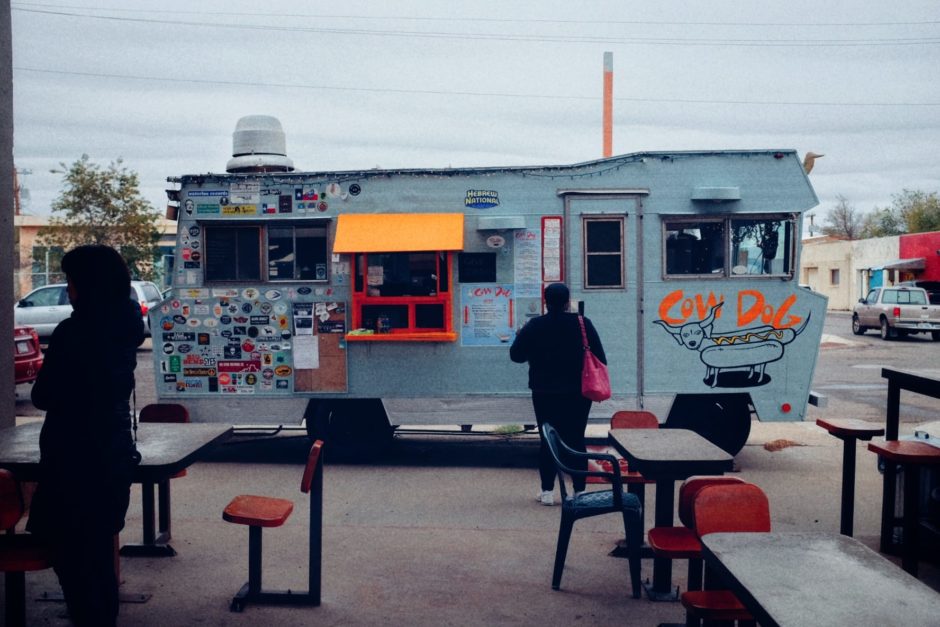 After lunch, it was back to Fort Davis. While shopping, we spotted this funny door: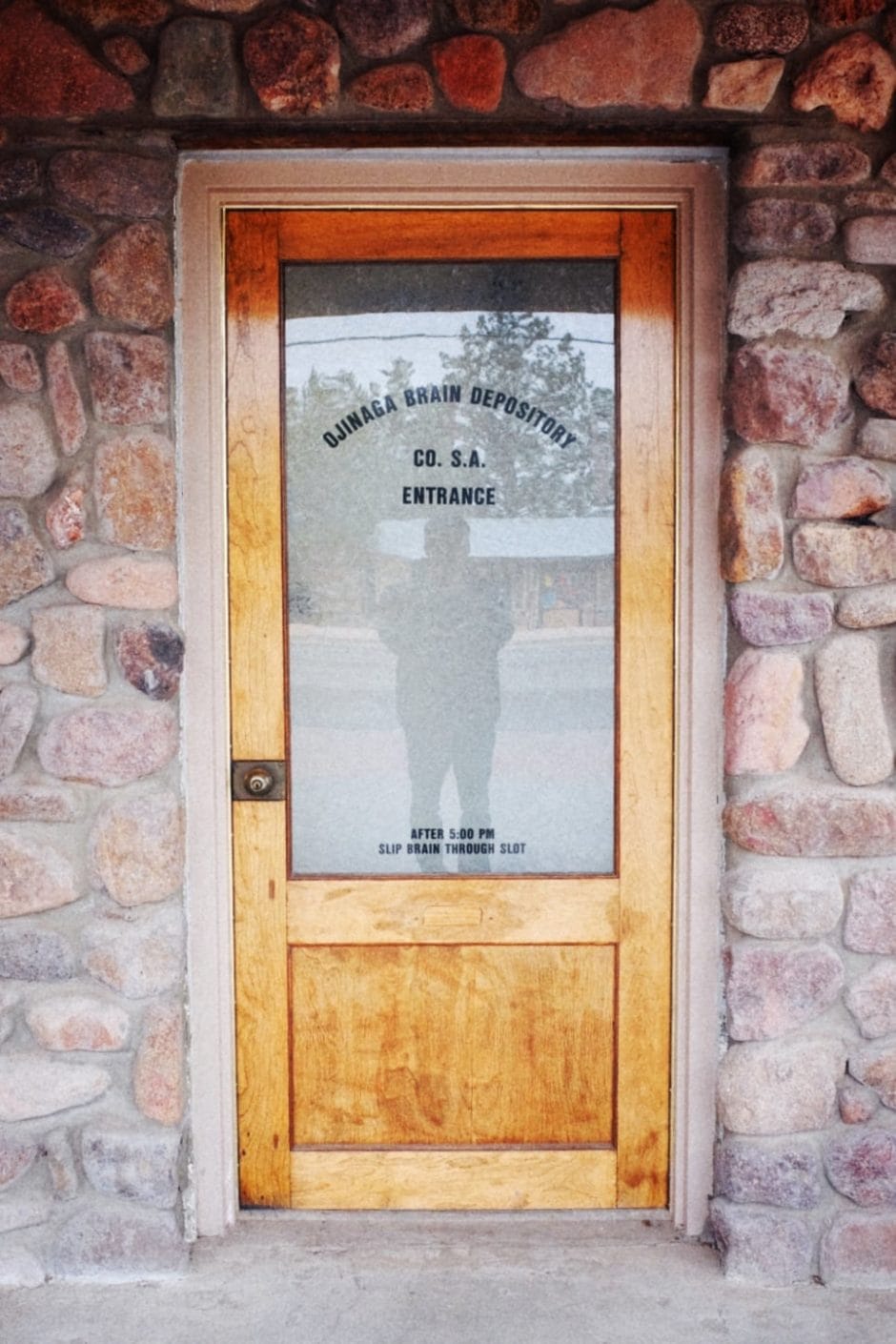 The last planned activity of our vacation was a visit to the McDonald Observatory. Unfortunately the weather was cloudy and rainy 🌧, so we weren't able to look through the telescopes at the Star Party. 💫 But there were alternate programs offered which were really interesting and fun. I actually thought these were a good complement to the traditional Star Parties, so I think we lucked out on the weather!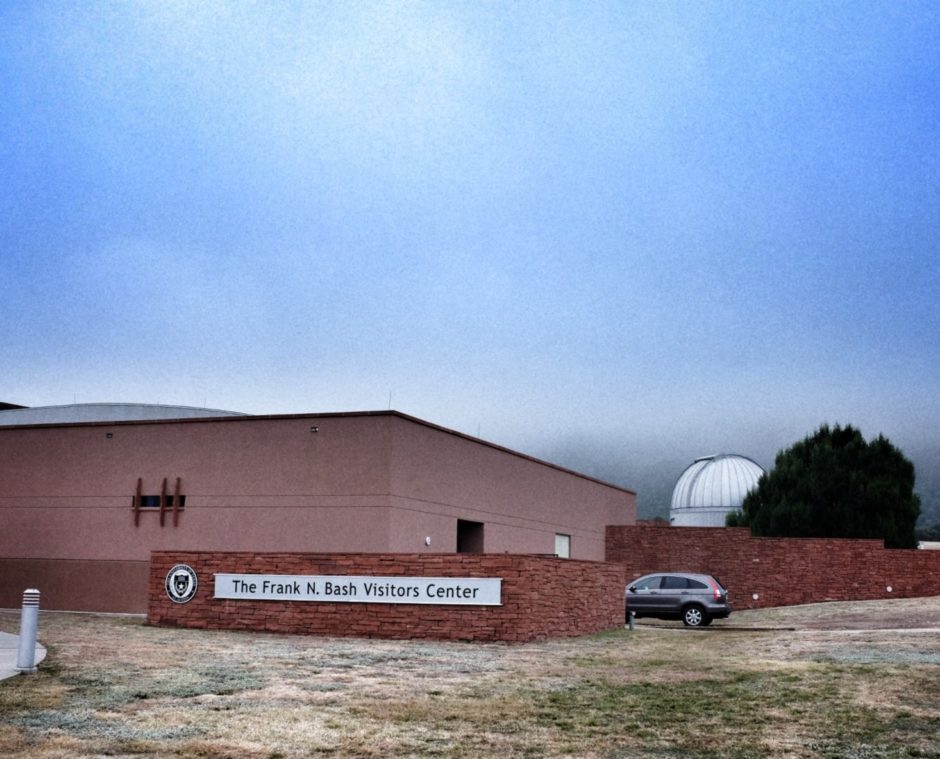 We did a lot today, but it was relaxed and relatively stress-free… just the way a vacation should be. Even though we ran into snags with the weather and flat tire, everything worked out in the end. 😄
I hope you had a nice Friday!
おやすみなさい!
– B