こんばんは and Happy Thanksgiving!
Today was our last day at Big Bend National Park and we decided to check out the east part of the park. On the way there we stopped at the Panther Junction Visitor Center and bought a new National Park Passport book. In it, you can collect stamps from all the parks you visit. In the photo below, you can see Bay and Mariko stamping our books. It's a fun activity, and we hope to add many more stamps in the future!
Next we headed to the Boquillas Canyon Overlook, where you can look across the Rio Grande into Mexico. At the parking lot there were a bunch of handcrafts for sale, and you can leave money in a container for whatever you might pick out. However, it's not legal to buy these since they are technically considered contraband. But it was interesting to see how the border in Big Bend is just a small river, which can be easily crossed.
Our next stop was the hot springs ♨, which is just a short 1.5 mile drive on a gravel road to the trailhead, then a 15 minute hike to the springs. Along the way, there are "ruins" from when the area was a bit of a resort back in the 40s. Also you can view some petroglyphs and pictographs along the wall next to the trail.
Before long we found ourselves at the actual hot springs. I had changed into some shorts so that I could try the waters. I mean, why not, right? The springs were not too hot, but pleasant and I could have soaked in them for a while, but since I was the only one in our group who wanted to get wet, I only sat in the springs for a few moments.
Finally it was time to leave Big Bend National Park, but not without a little excitement. On the road out of the park, we got a flat tire. Luckily, putting on the spare went without a hitch (and Bay helped me!) and we were back on the road in no time. Toyota recommends a maximum speed of 50 MPH on the spare, so it was slow going to our next stop, Fort Davis.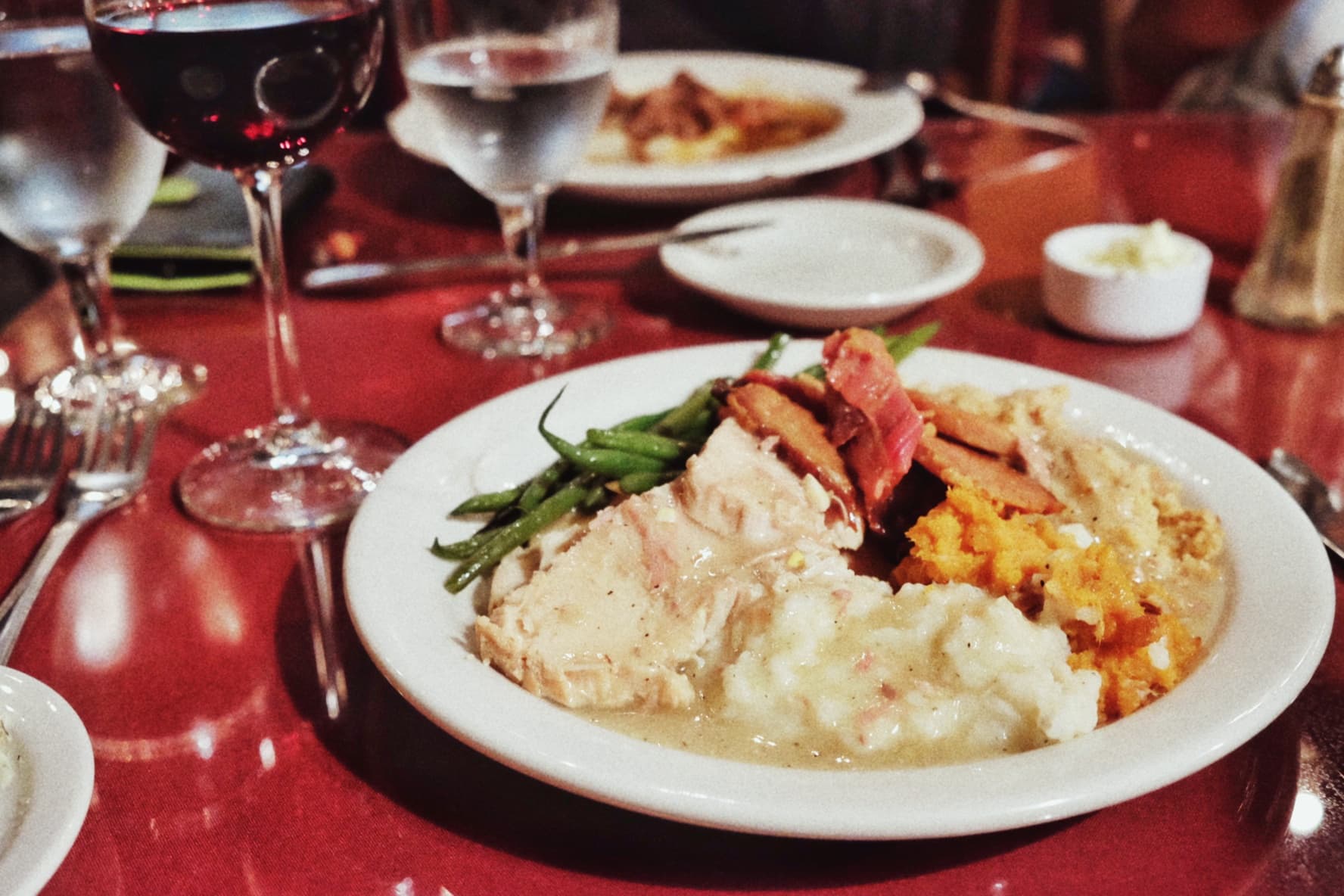 We arrived at our Bed and Breakfast at around 5 PM, got settled in our room and then headed for the one restaurant in town that was open on Thanksgiving – Blue Mountain Bistro. Mariko and the boys enjoyed nice turkey dinners with all the trimmings, and I opted for the Beef Bourguignon. It was all delicious and we left satisfied. Plus there was live acoustic guitar music which gave it a wonderful atmosphere. 🎸🎶
Thanksgiving 2016 was a memorable one for us, and I have to say that I am thankful for the chance to visit our country's amazing National Parks 🌵🌲 and make good memories with my family. 😊
I hope you had a nice day too!
おやすみなさい!
– B