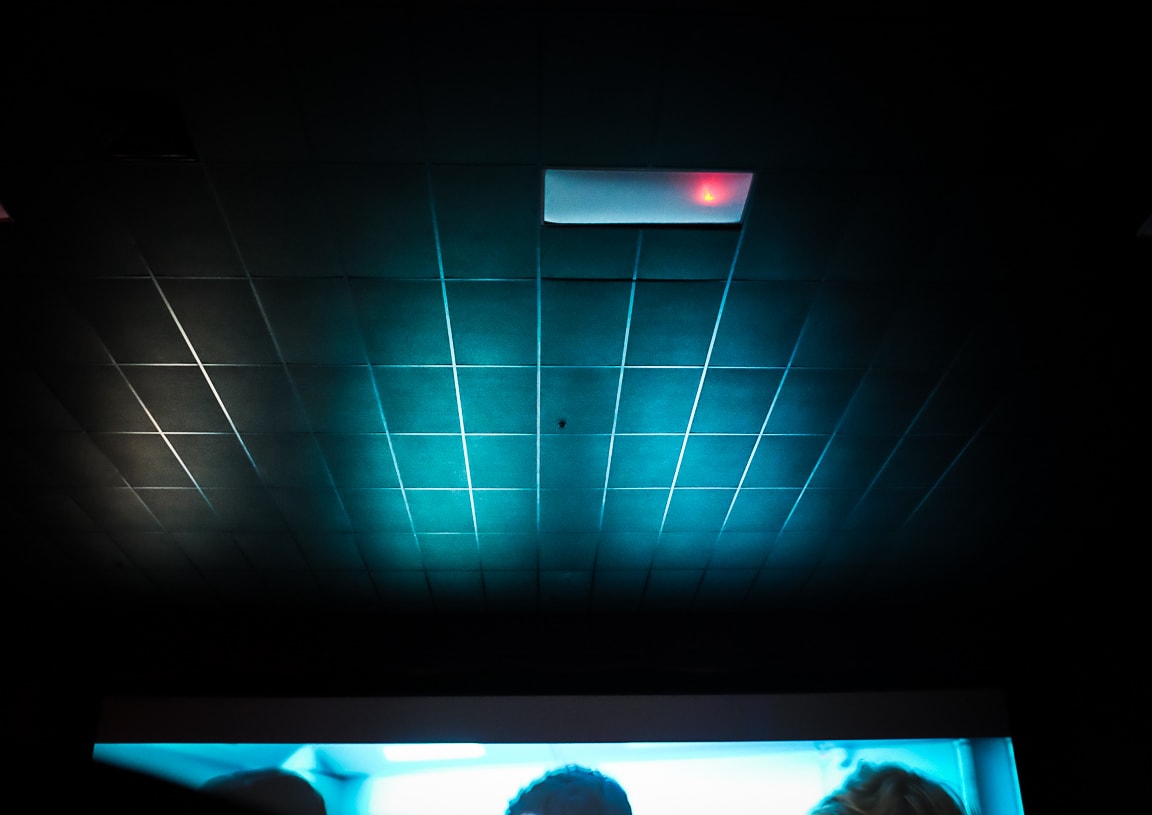 こんばんは。How's it going?
Tonight Bay and I went to see the 10:10 pm showing of "Maze Runner: The Death Cure". I've gone to a few late-night movies after getting my Moviepass and I enjoy the experience, especially leaving the theater to a ghost town parking lot. It's really eerie and fun! After spending two hours immersed in a movie, then being thrust back into the real world can be disorienting. And when the real world looks deserted and different from when you last saw it, well, that's strange and interesting to me.
The movie itself was ok, with plenty of action and I was surprised that the special effects were so good. The story was kind of lame, but still a lot better than the second movie of the series. I think the Maze Runner movies are better rental or discount-theater candidates. But with Moviepass, there are no regrets seeing it on the big screen! 😀
Tonight's photo is the reflection on the theater ceiling. Too artsy-fartsy?
I hope you had a nice Friday!
おやすみ