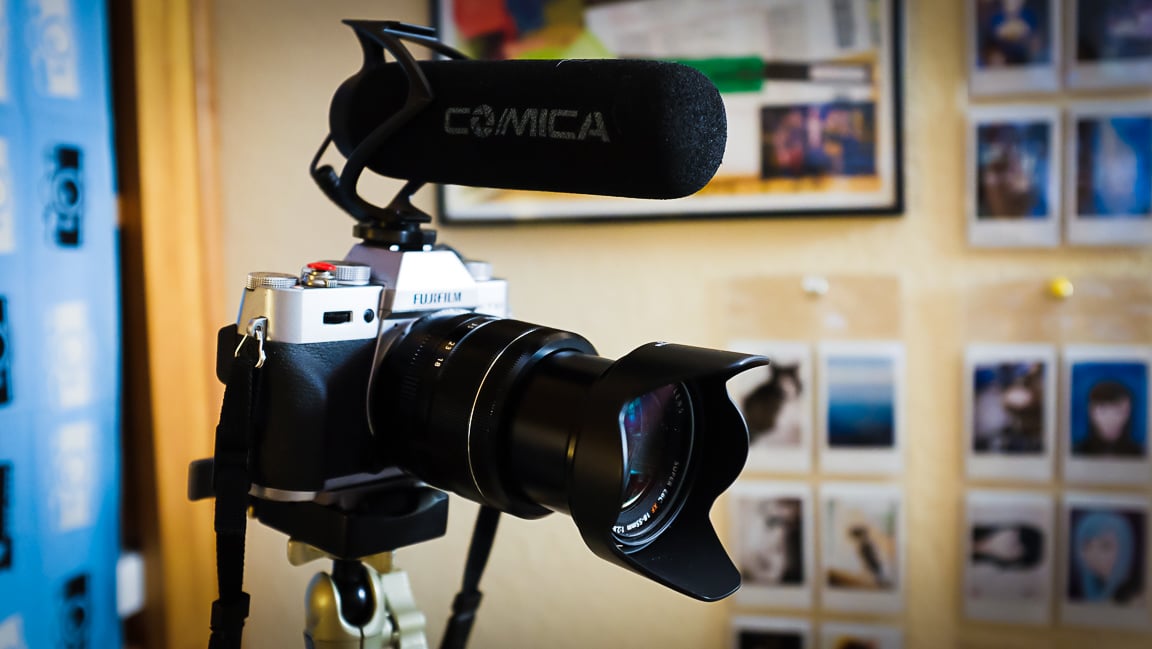 Hi there! Just a couple of snapshots today… the first is of a new microphone I bought for recording Koa's percussion concerts. It's an inexpensive shotgun microphone which plugs into our Fujifilm X-T10. I only tried it out to see if it works so I don't know the quality, but it should be an improvement over the camera's built-in mic.
The second photo is of Yuzu, relaxing on the toast pillow by the ol' printer. ☺
In other news, I'm going to shoot more using the 16:9 aspect ratio. Years ago when I started building websites, I was really into wide-format imagery. I still find it attractive, so I'll be taking more photos using it.
I hope you had a great day!
またね~