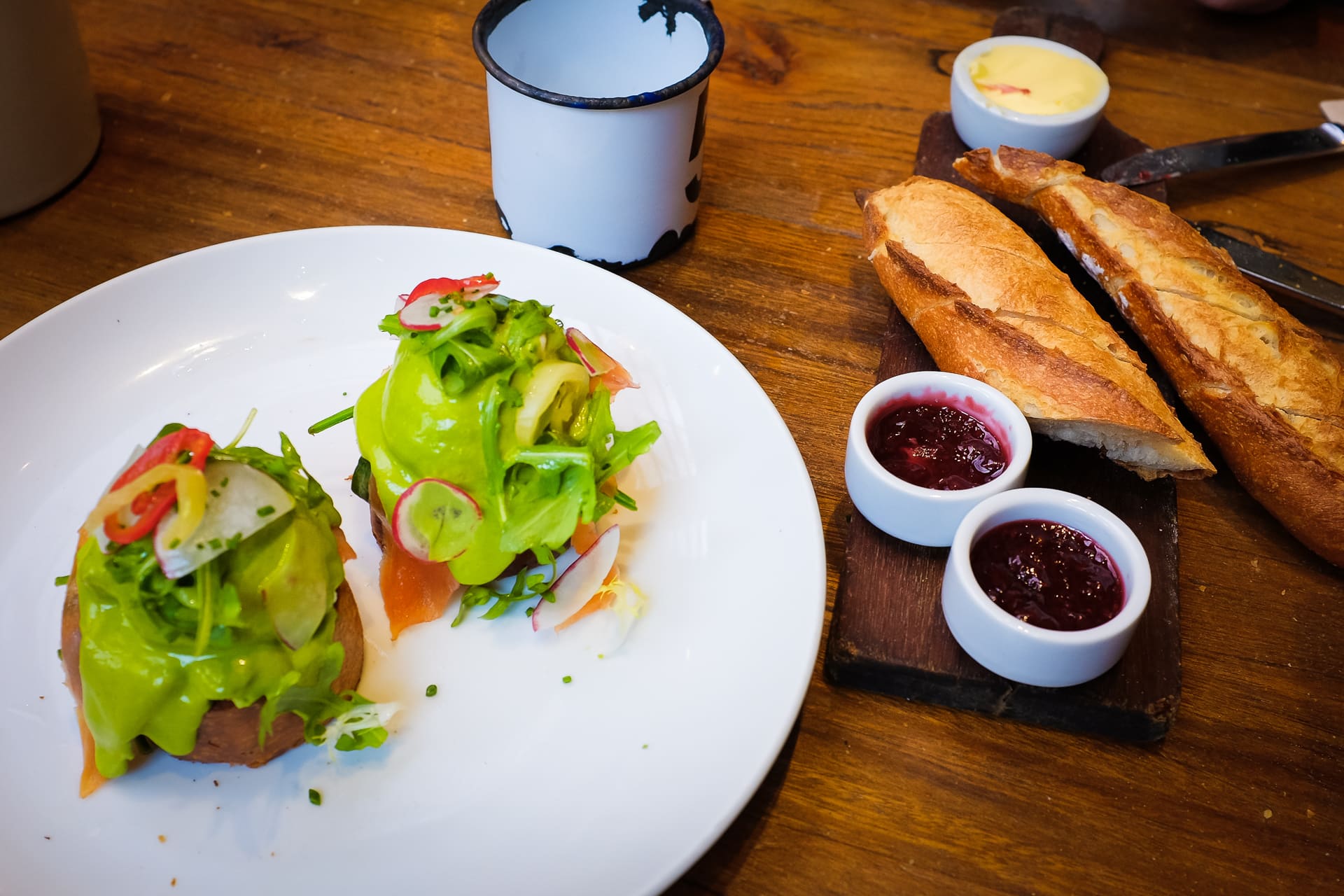 Today we had a bit of an excursion up to Los Angeles, for some eating, with a little shopping thrown in. First up was République Café and Bakery where we had This Morning's Bread, Smoked Salmon Benedict, and a number of different coffees. The food was delicious, and the restaurant was really cool. I had never heard of République before, but it's apparently very popular – I saw many selfies being taken there.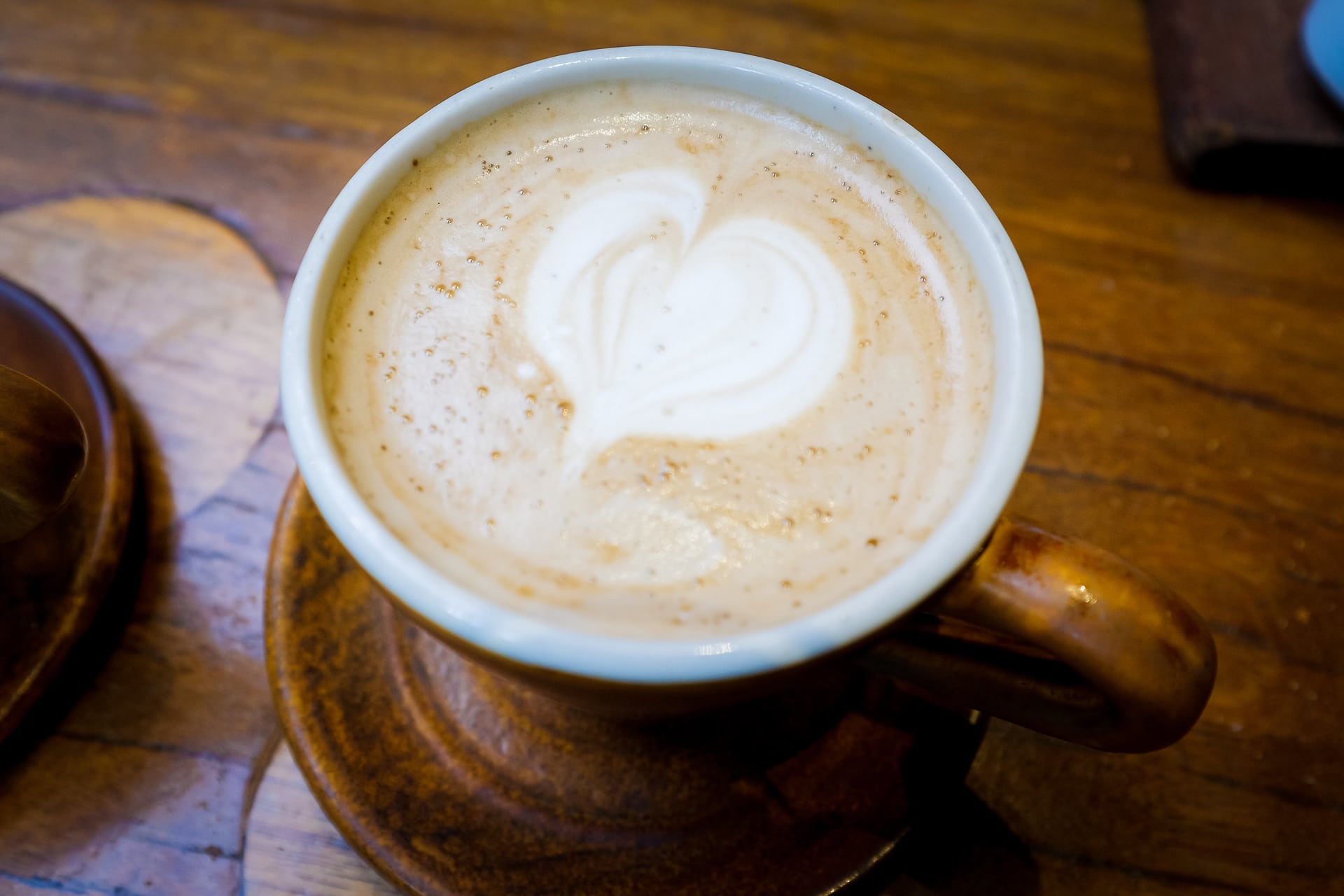 After République, we did some shopping at The Last Bookstore in downtown, then drove back over to Korea Town for some Korean barbecue at Song Hak. The meat was so yummy and tender. The side dishes were also delicious and the soju hit the spot. I definitely recommend Song Hak!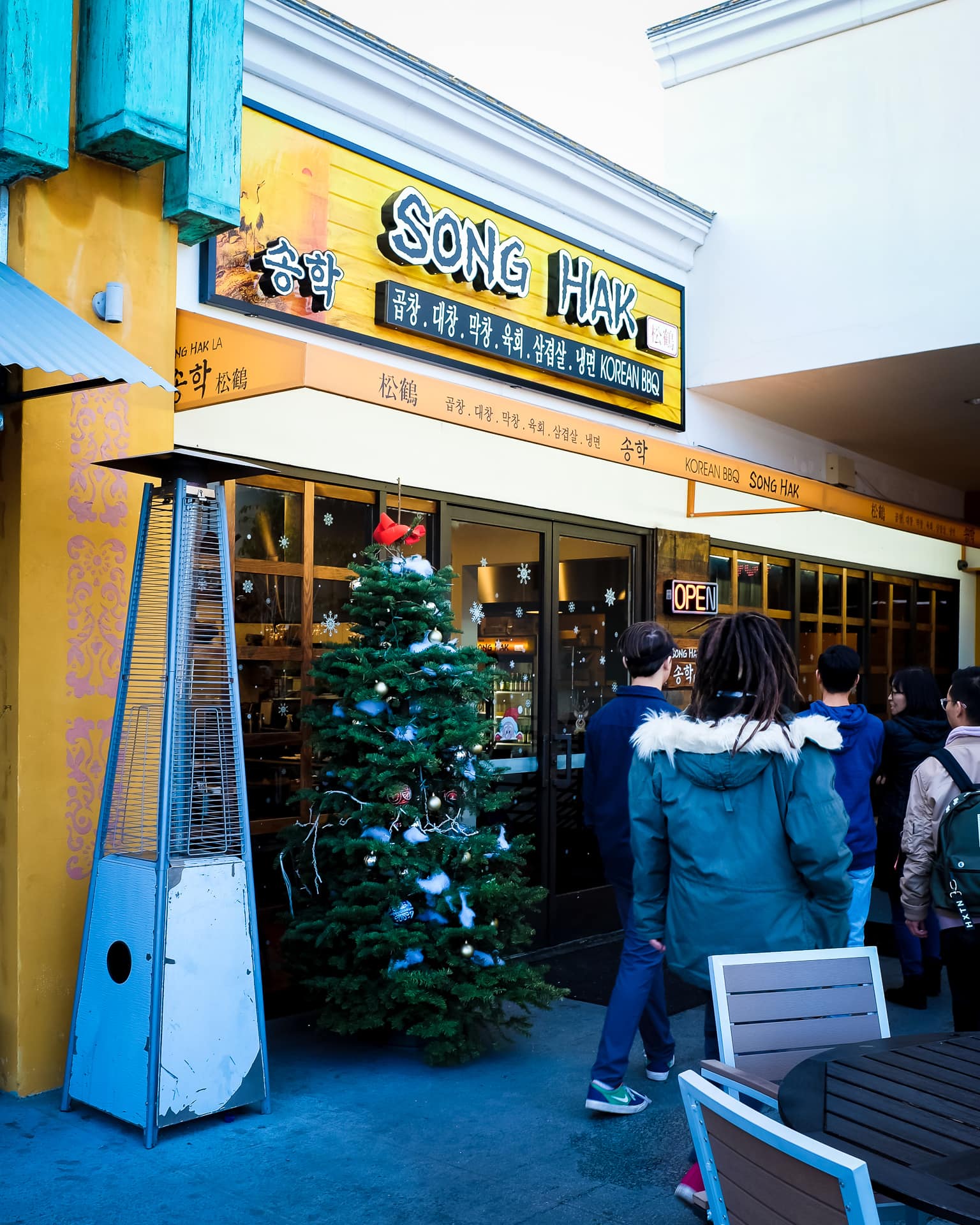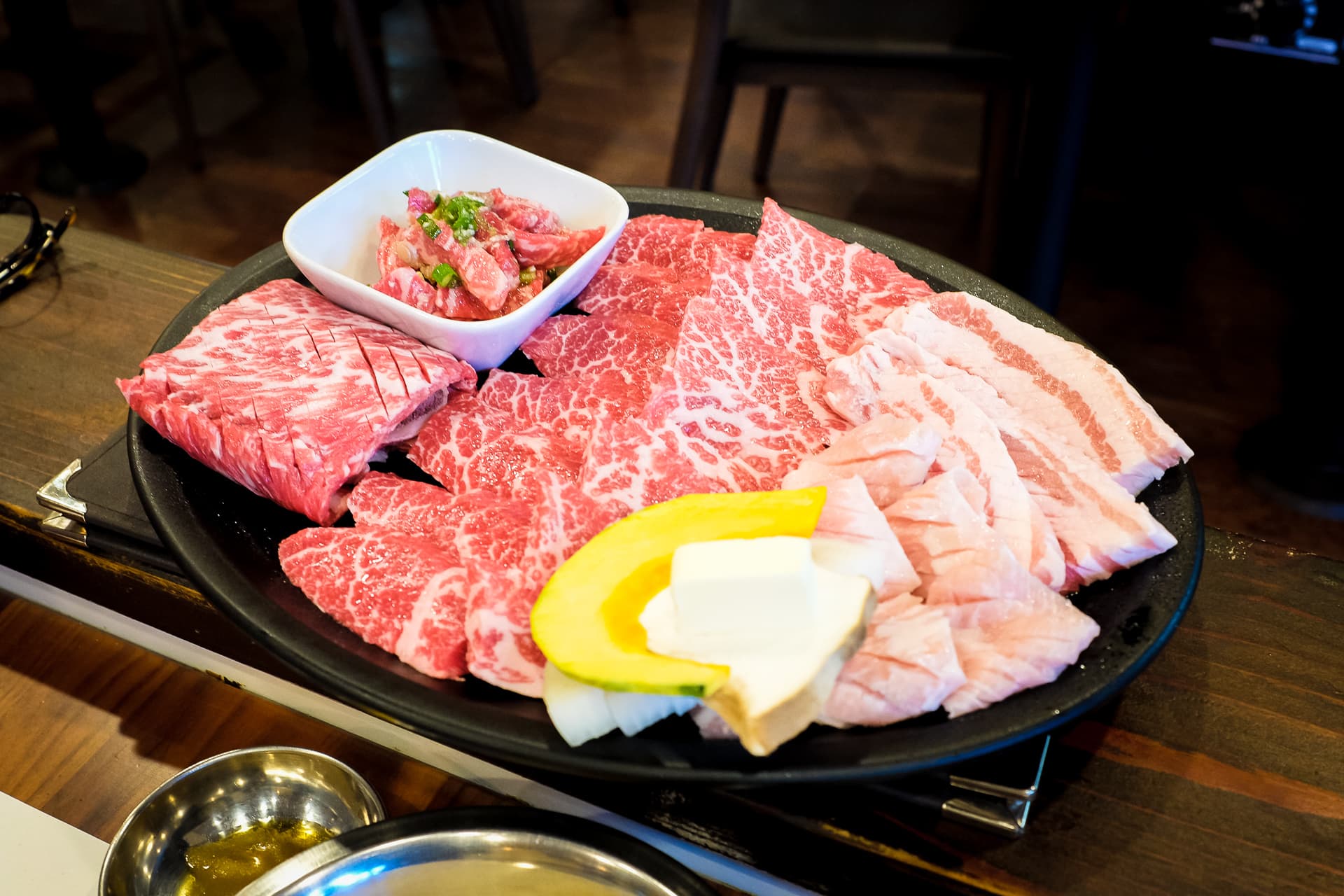 To close out our day in Los Angeles, we stopped by world famous Randy's Donuts to pick up some dessert. Even though I grew up in SoCal, I had never been to Randy's, so this was a special treat. Unfortunately, I thought the donuts weren't very good. Our matcha donuts didn't taste like matcha at all, and my churro-topped donut was a bit stale. I'm guessing since it was evening, the donuts weren't as good, but still, it was pretty busy so I would have thought they'd be a bit fresher. I'm happy to finally try Randy's, though!
Photo info: FUJIFILM X100T, 19mm, f/4, 1/75 sec, ISO3200

Spending the afternoon and evening with family eating out was fun and we had a lot of laughs. Exactly what a family outing should be like. 😄