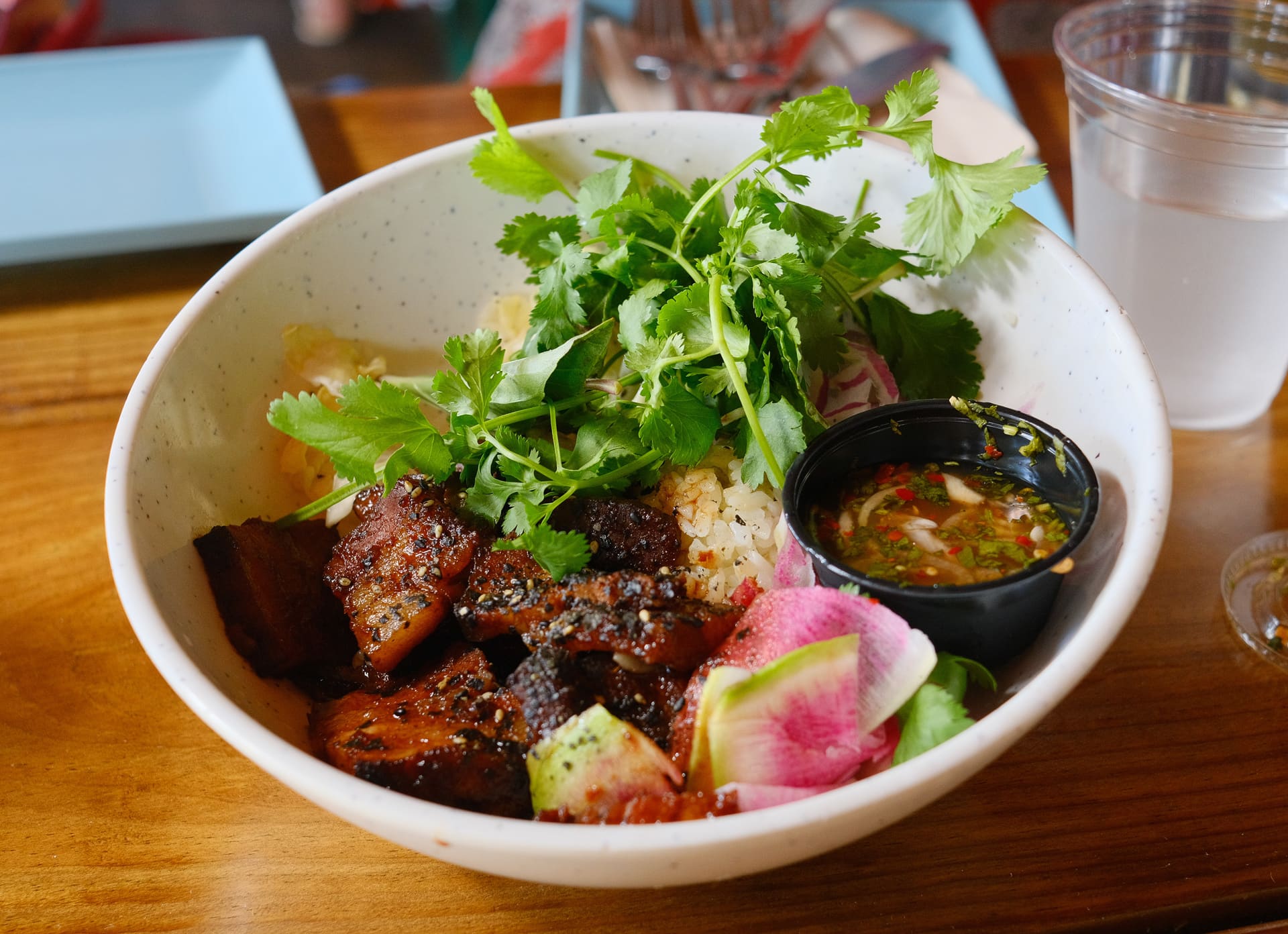 こんばんは。How's it going?
Today we went for an early dinner at Loro. The restaurant is very popular, so we went early to beat the crowds and grab a table outside. Loro's menu is kind of a mix of Asian and Texas BBQ, and everything we had was deeeelicious! Highly recommended if you are in Austin!
FYI, we're still in the midst of the COVID-19 pandemic, with cases rising here in Texas, so we thought hard about going out to eat. But because we went early and Loro has plenty of outdoor seating, we though it was safe. Indeed, all staff was masked up (as we were, when not stuffing our faces) and they were cleaning tables regularly.
I hope you had a great day! またね~