こんばんは!How's it going?
This evening after dinner I took my two sons to the library to get some books. 📚 Koa borrowed a couple volumes of his favorite manga, "One Piece", while Bay picked up several travel books. Next summer we are planning on taking a trip ✈ 🚄 to Morocco, Spain, France, and England so we're doing research on things to see and places to stay. The planning stages are getting exciting!
The most up-to-date information is online, but it's fun to borrow the travel books to look at maps and get ideas from more reputable sources, like good old Frommer's and Lonely Planet. It's also nice to curl up in bed and leaf through a paper book, especially a travel guide, where you can let your wanderlust take hold. 🗺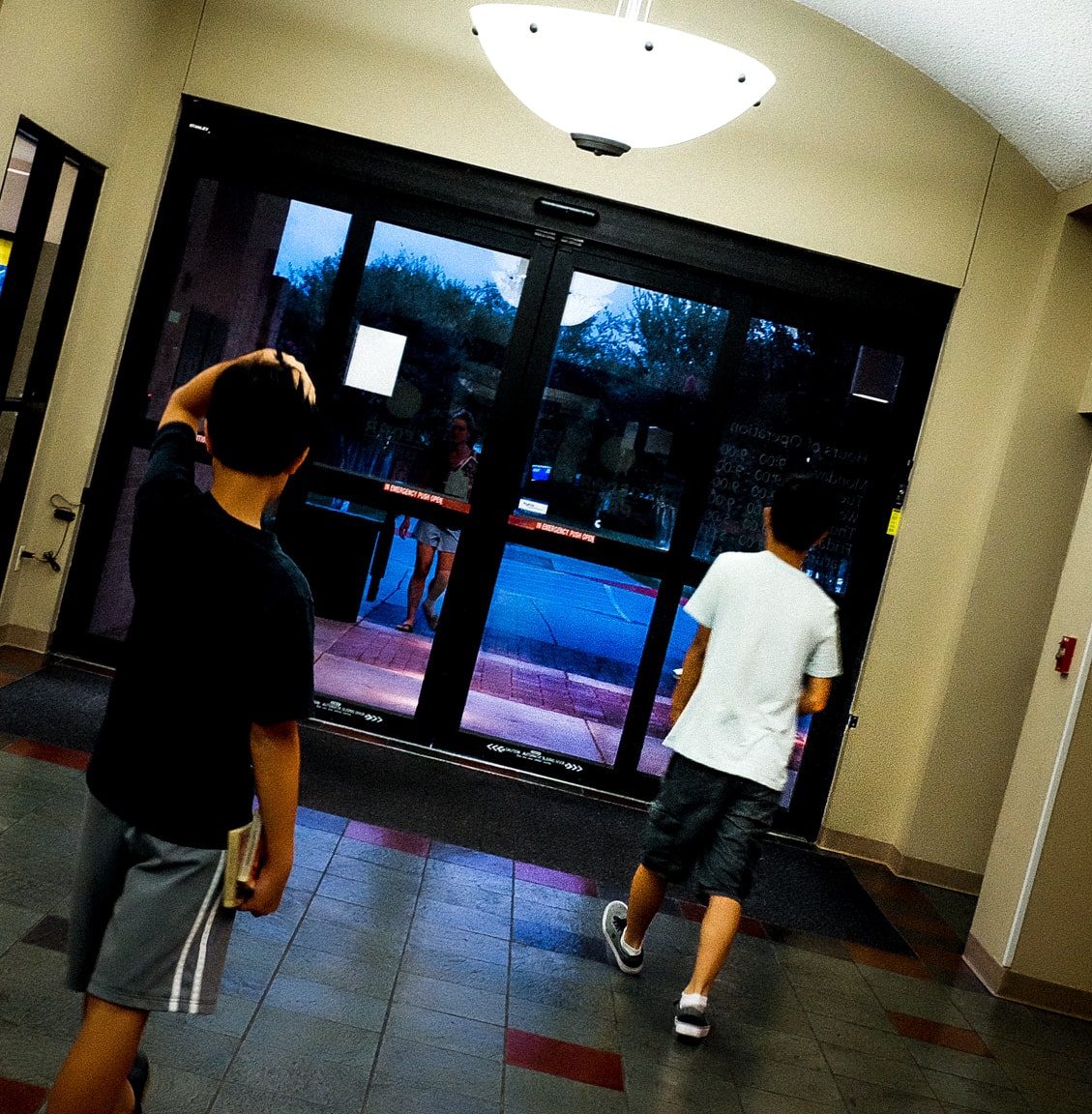 When we left the library, nature surprised us with a lovely magenta sunset. 🌇 Love it!
I hope you had a nice Tuesday!
おやすみなさい!
– B