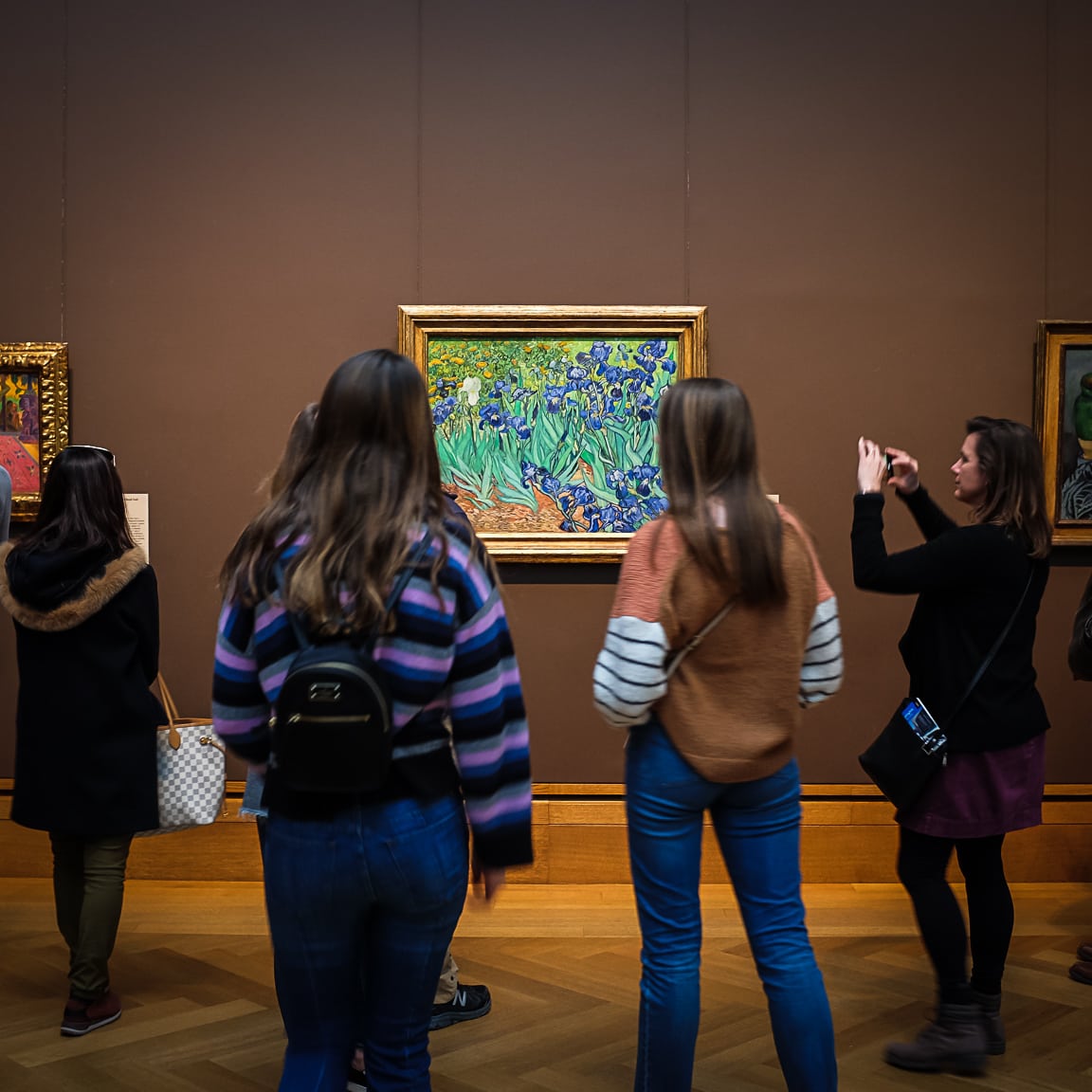 こんばんは。How's it going?
Today I visited The Getty Center for the first time, which is kind of surprising since it has been around for over 20 years. I was blown away by the architecture, and also the paintings from their permanent collection. Seeing more paintings by Van Gogh, Monet, Degas, and Cezanne was pretty mind-blowing. I loved it.
We were fortunate to visit on a super-clear day (due to the gusty winds) so the already-amazing views were absolutely breath-taking. You could see downtown, the San Bernardino Mountains, Long Beach, Palos Verdes, and Catalina. It was awesome!

Admission to the Getty Museum is free, but parking in the lot is $15. I recommend arriving early at the lot because it gets super-crowded. We got there at about 9:45 am (the museum opened at 10 am) and we were able to go right to our parking space, then hop on the tram that took us up the hill to the museum. But when we left at around 1 pm there was a huge line of cars trying to get into the lot. It looked like a nightmare. So go early!
Here are a few more photos from the grounds. The Getty Center is a definite must-do if you visit Los Angeles for a few days.