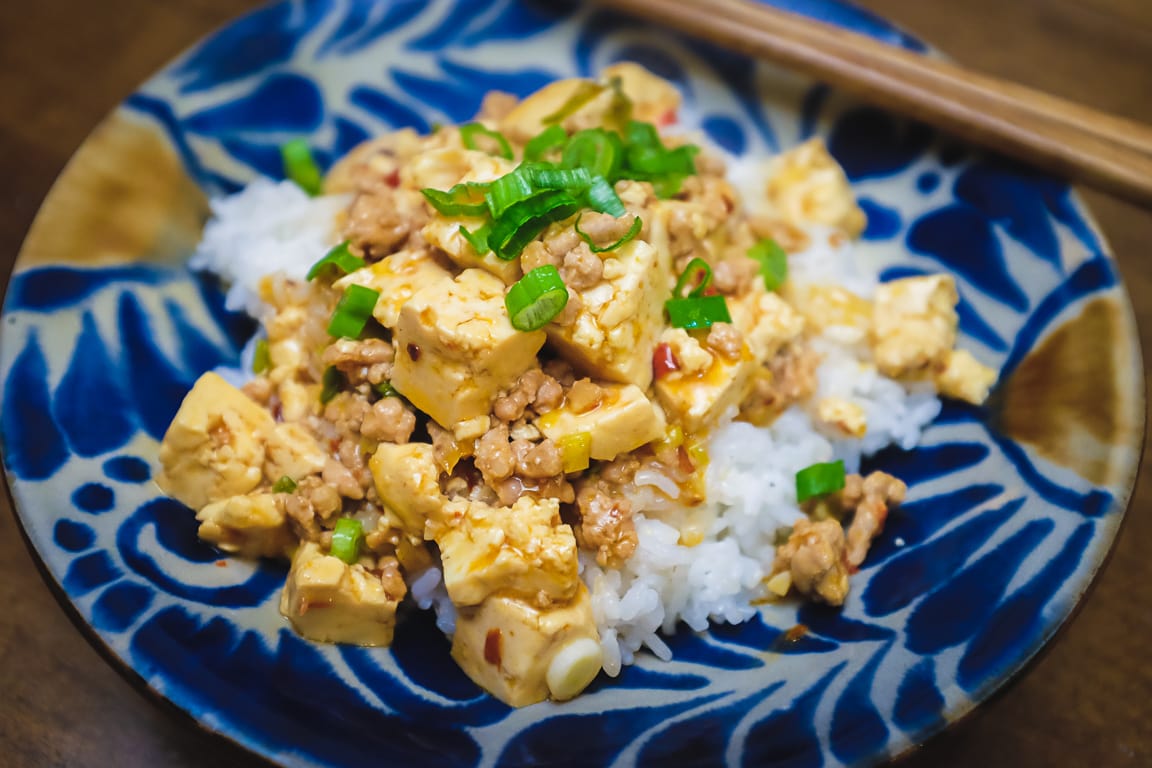 I love donburi, which is basically a Japanese rice bowl (food served on top of rice in a bowl), and one of my favorite takes on this is mapo tofu. I'm not sure if it's a "real donburi", since mapo tofu is Chinese, but I like to have mapo tofu donburi style. It's great comfort food!
Besides the main ingredient of tofu, Mapo commonly includes ground pork or other ground meat in the spicy sauce. We like to top it with fresh green onion. And of course, I like it spicy so we add red pepper to the mix. 🌶
It's delicious if you make it from a prepared packet of mapo tofu sauce, but Mariko makes it from scratch (no preservatives). Here's the recipe (in Japanese) if you want to give it a try!
本格派★四川風麻婆豆腐 by popo
I hope you had a good day!
またね~