Today was the start of our road-trip vacation to New Mexico, Colorado, and Utah. The first leg of the journey took us through north Texas (not quite up to the panhandle). We saw plenty of cotton fields and had to stop and take a few photos. The cotton was so clean and soft. Amazing!
After a short lunch (sushi!) in the town of Snyder, Texas, we made our way across the border and into New Mexico at the town of Texico. Of course we had to take a photo of the sign, which was not so pretty, as well as the water tower which was much more photogenic (first photo).
After that it was a long push towards Santa Fe, where we checked into our hotel and then headed to Café Castro for a yummy meal of New Mexican Steak and Carne Adovada. It was served with a side of sopapillas and honey. I asked the waiter how to eat them, and he said you can put honey on (or in) it and have as a dessert, or just eat as you would a tortilla with the meal. The sopapilla was really good and it was the first time that I had it not as a dessert. I highly recommend Café Castro. We left very satisfied.
One of the cool things about the drive was that the sky was full of cloud activity, which is heaven for a cloud enthusiast like myself. 😀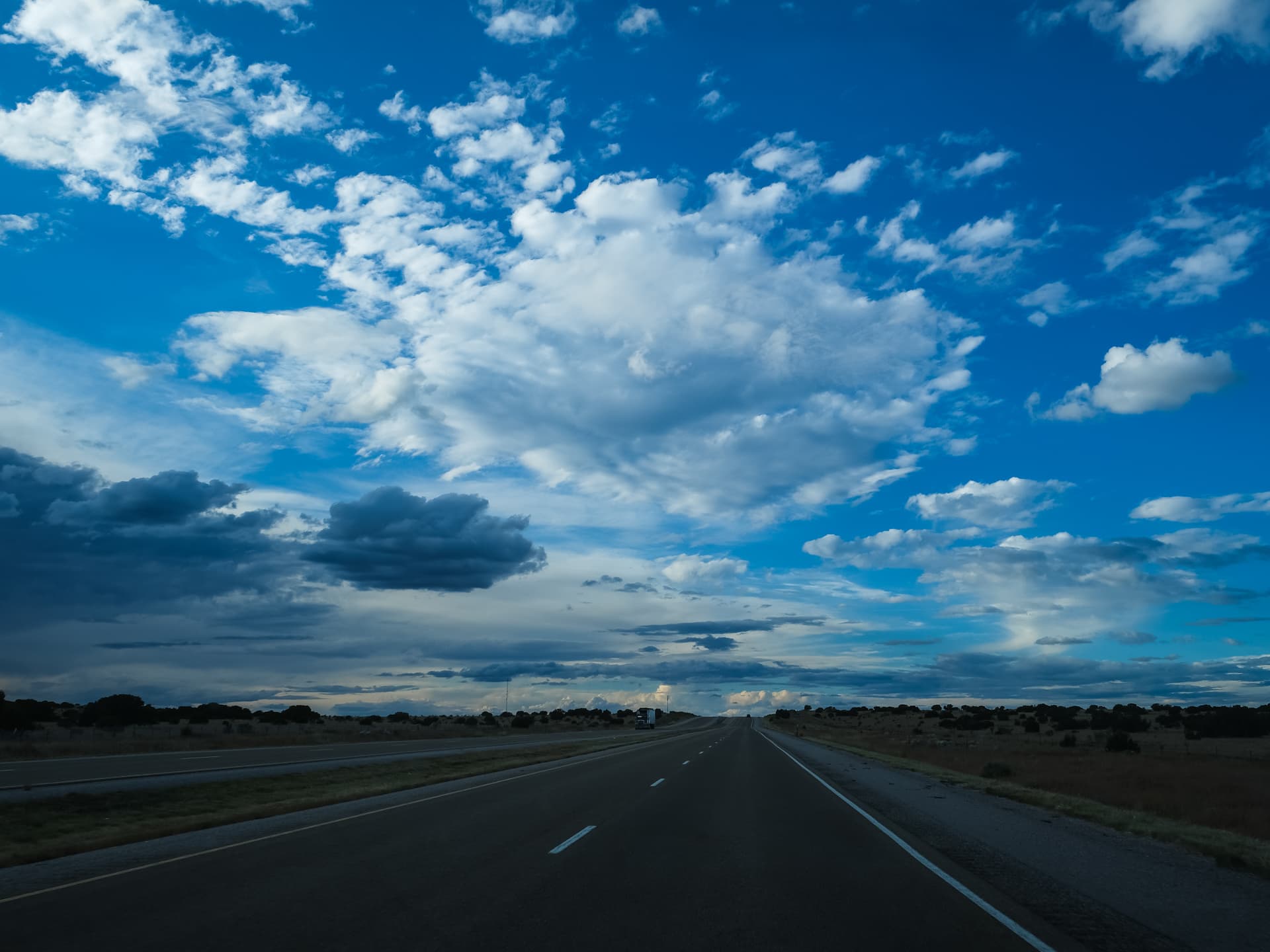 I even set up the GoPro to get a Timewarp "drive-lapse" video. Enjoy!