こんばんは。How's it going?
Here's the digital paint version of the pencil sketch I did a couple days ago. In the previous digital painting, I used the pen tool in Photoshop to create smooth lines for filling and erasing, which I found super-convenient (and fun). So for this latest sketch, I decided to use Illustrator to create the line art, then copied and pasted as Smart Objects into Photoshop.
I also found out about the Width Tool (Shift+W) to vary the width of a stroke. This blew my mind! I loved creating the line-art in this way. Check out the Smart Objects that I created using Illustrator and the Width Tool: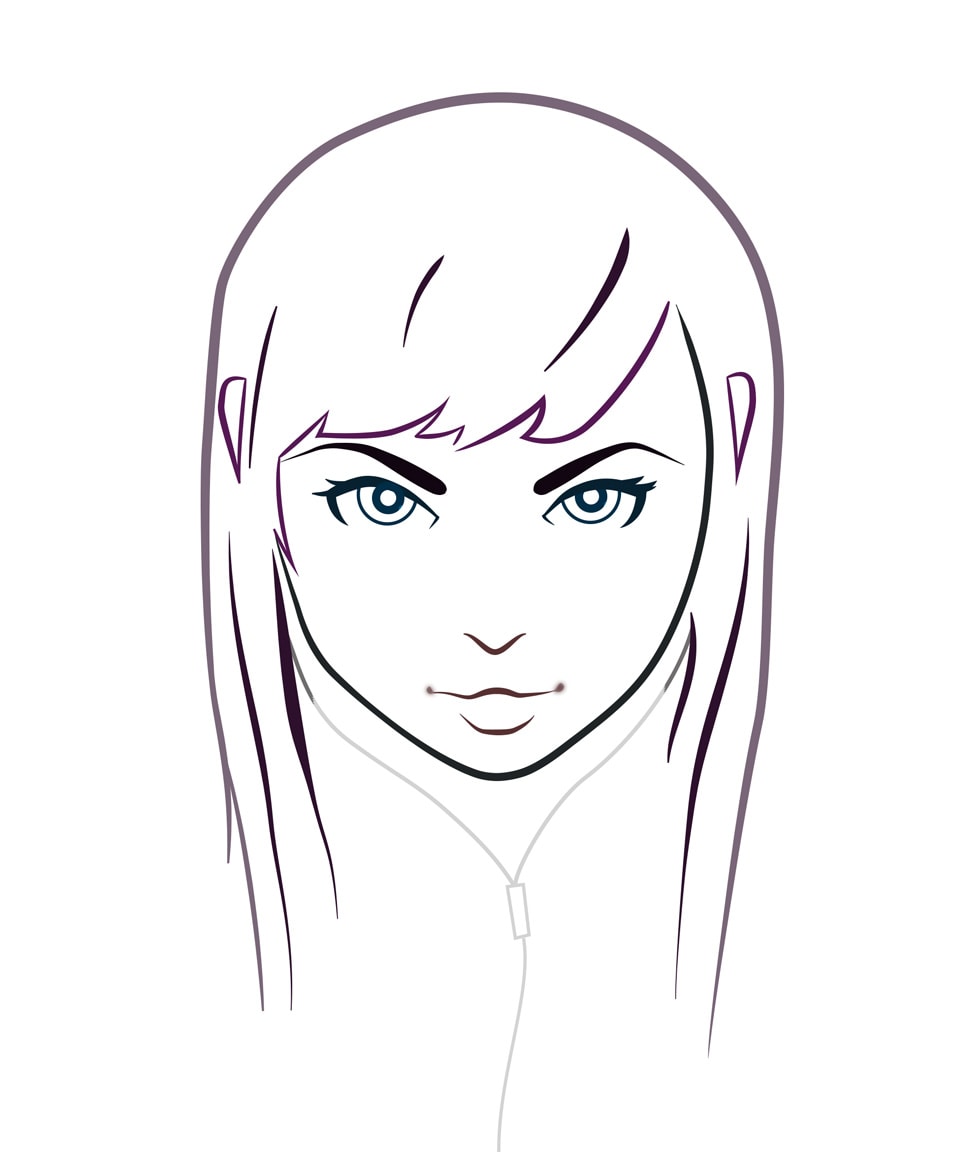 I think this version looks really cool. Maybe even better than the finished drawing. I guess that just means I need to practice more. 😀
Anyways, for the final version, I had a little fun by putting a Nyan cat on the shirt and giving the character a more goth look. Both my kids said she looks like one of the Splatoon girls, which I don't really see, but I'll take as a compliment. 😅
To see all the sketches I've been working on, you can check out the Flickr album "My Sketching Journey", or my Instagram account barron.sketches which I created just for posting sketches, watercolors, and stationery items.
I hope you had a nice Monday!
おやすみなさい!