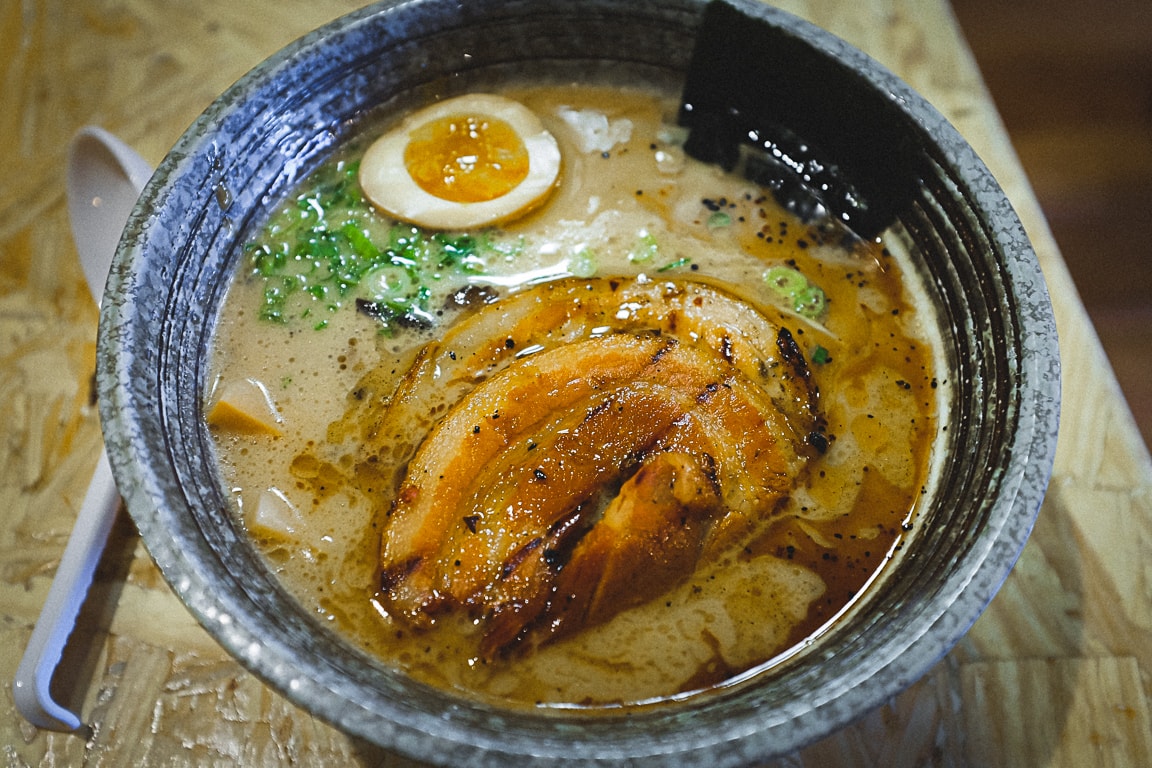 こんばんは。How's it going?
Tonight the boys and I went to a newly opened ramen restaurant that's located near our house. EurAsia Ramen offers several different types of ramen, poké bowls, and sushi rolls. By looking at the website, I suspected that the restaurant wasn't Japanese-owned so I wasn't expecting a typical Japanese ramen experience, but I'm open-minded and willing to give a new restaurant a chance.
I decided on the Signature EurAsia Black Tonkotsu Ramen, while Koa got the Miso Ramen, and Bay tried the California Poké. The portions were a little on the small size for the price. I'd expect to pay about US $8.00 for the amount we received, but it wasn't too unreasonable.
On to the important part, which is taste. I rate the ramen I had a 5 out of 10. It wasn't bad, but not great. The flavor of the broth was a little bland, and the noodles were very thin. The noodles in Koa's Miso ramen were thicker and eggier… not sure why. There was a good amount of charsiu pork in the bowl, which was nice, however, it had a generic "hammy" taste, almost like a spiral ham you might eat at Easter or Thanksgiving.
Meanwhile, Bay's poké bowl was unimpressive, with the main ingredient "snow crab mix" being just a lot of surimi. Not great.
Of course, I want local restauranteurs to succeed, and I think EurAsia Ramen might do ok because the dishes are "good enough" for those who may not be as particular about ramen as I am, but I don't think I'll be back. There are simply better ramen offerings in Austin, such as Ramen Tatsu-Ya and Daruma Ramen.
またね~